ArtTakes are my mini-posts on art found in unexpected places that is often FUNctional (sculpted bike rack, painted newspaper stand, crafted business signage).
Bike-rack-art pops up all around downtown Sacramento; from silly and simple to beautifully sculptured. I've collected 5 so far and I'm sure there are more to come. Photos of the most elaborate bike-rack-art I've found to-date are at the end of this post; be sure to scroll all the way down so you don't miss it.
This bulldog bike rack protects your bike while you are inside enjoying Mondo Bizzaro Cafe (formerly Butch and Nellie's) at 18th & I Street.
Cutlery bike racks are the only way to go for the Bicycle Chef at 32nd & N.
One Speed, a bike themed pizza restaurant, has a bike rack crafted from bicycle parts. Thanks to Nick on the Town for drawing the One Speed rack to my attention in his second installment of amusing bike racks. Nick's first installment of amusing bike racks was posted in Sept 2009.
This sculpture in front of Danielle's Creperie at 9th & K appears to be a bike rack, but one isn't 100% sure….

until they get a little closer.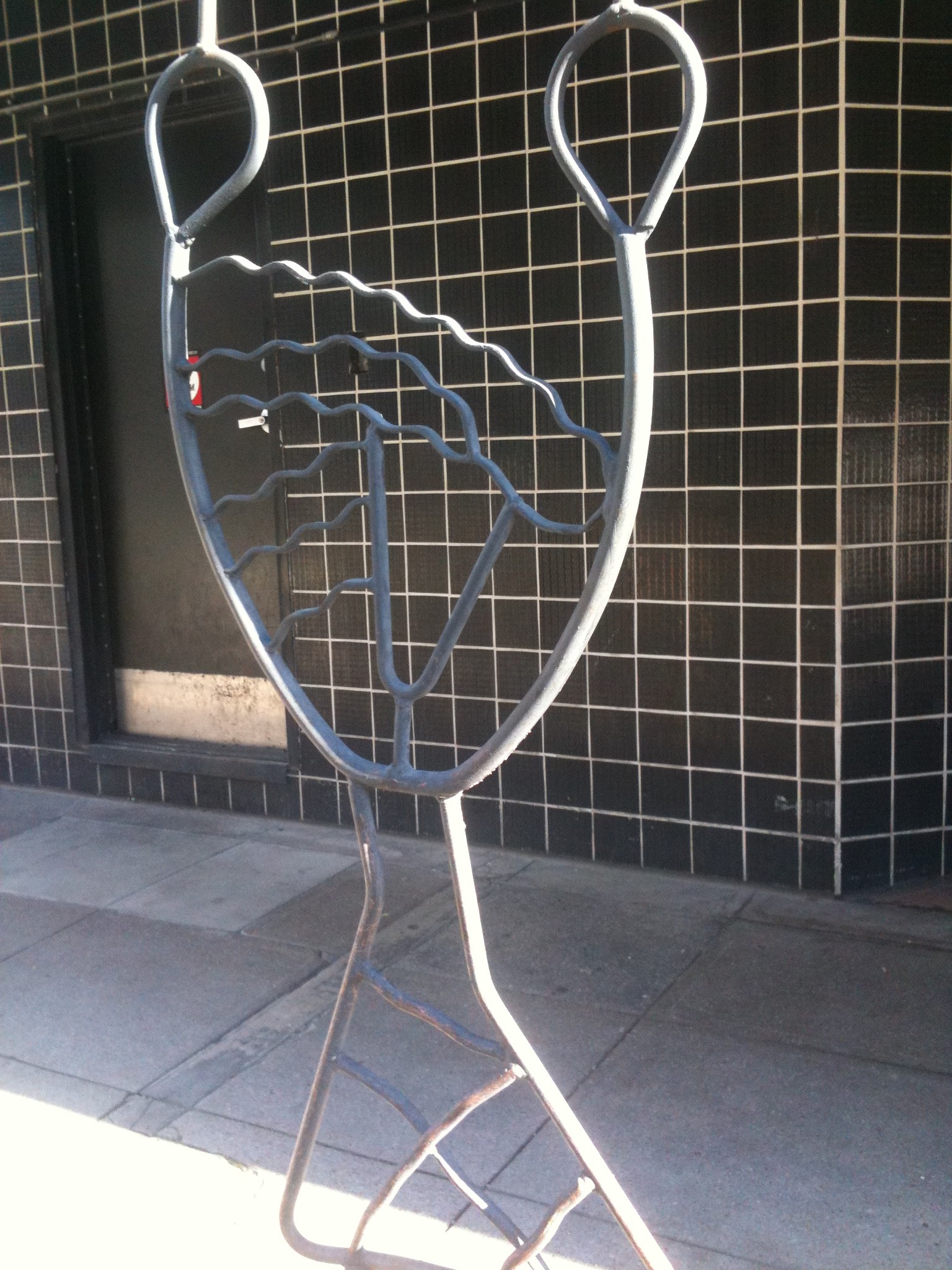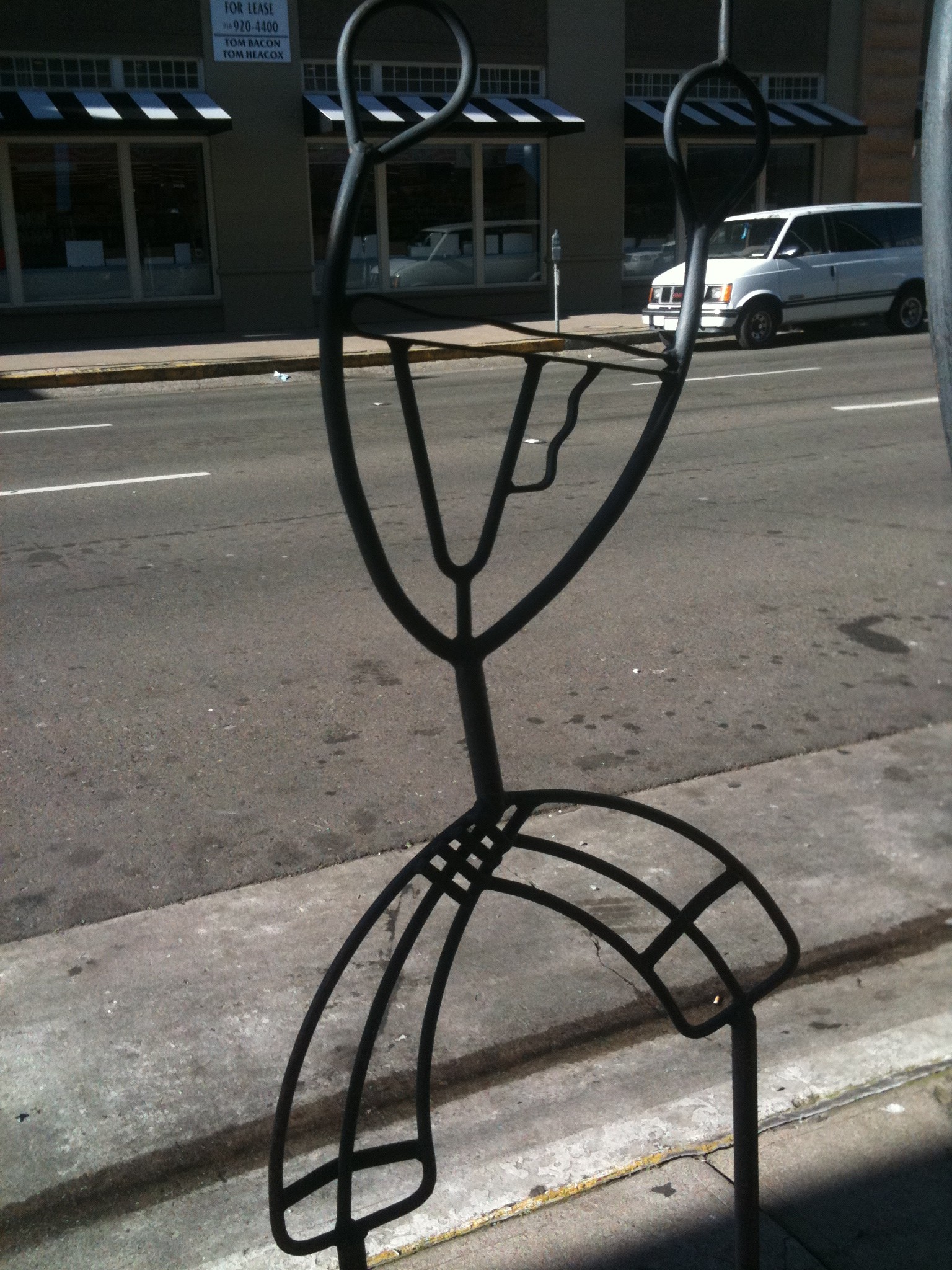 This functional bike rack is a beautiful sculpture on a landscaped corner of the patio at La Bou on Stockton between V & X: