The images will speak for themselves here because not much information surfaced in my research on this mural. I like the flow of images following the mural up and around the side of the building. The way the birds fly across the space brings the window into the art as well.
Moving up the side…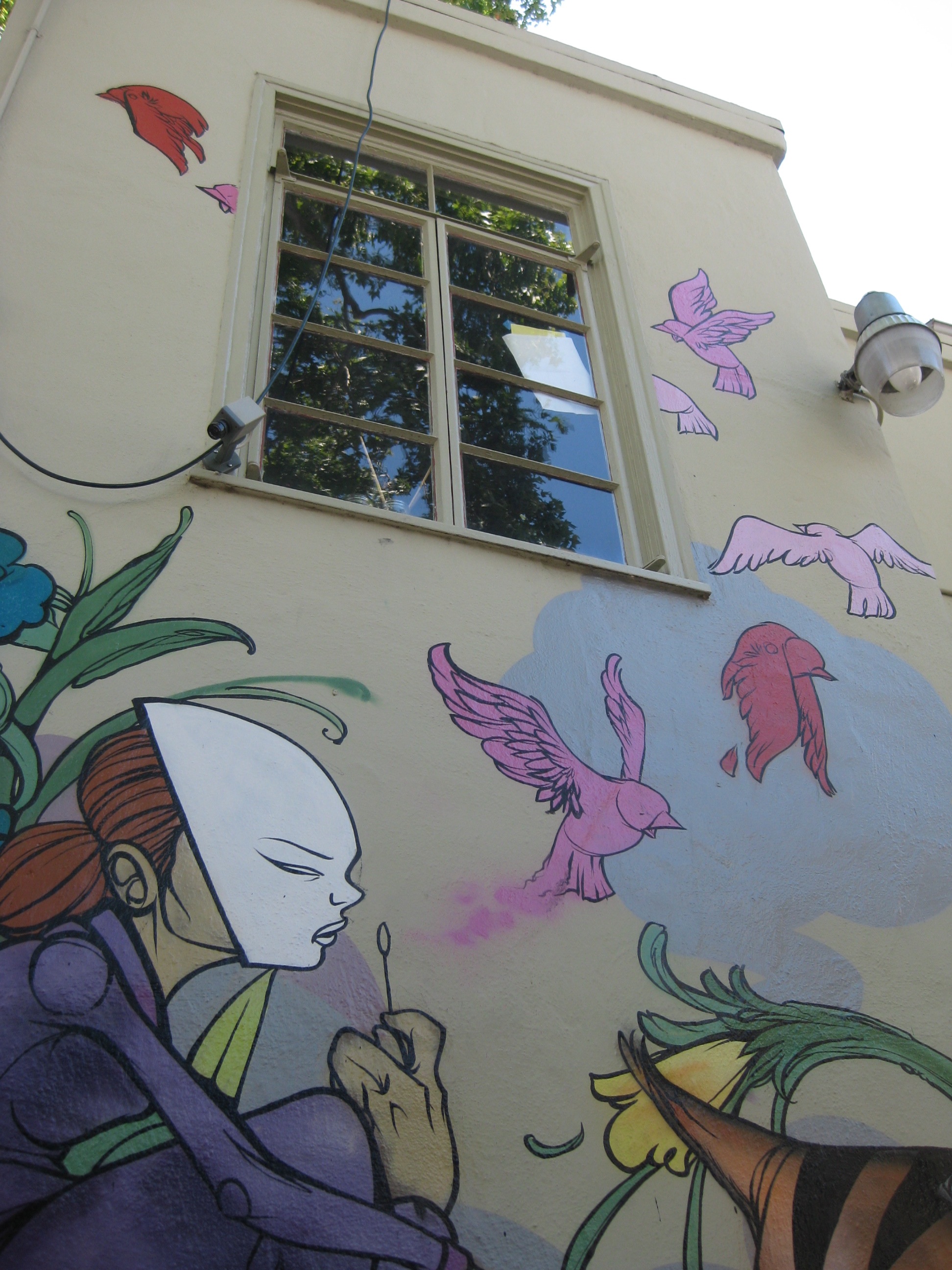 And around the corner…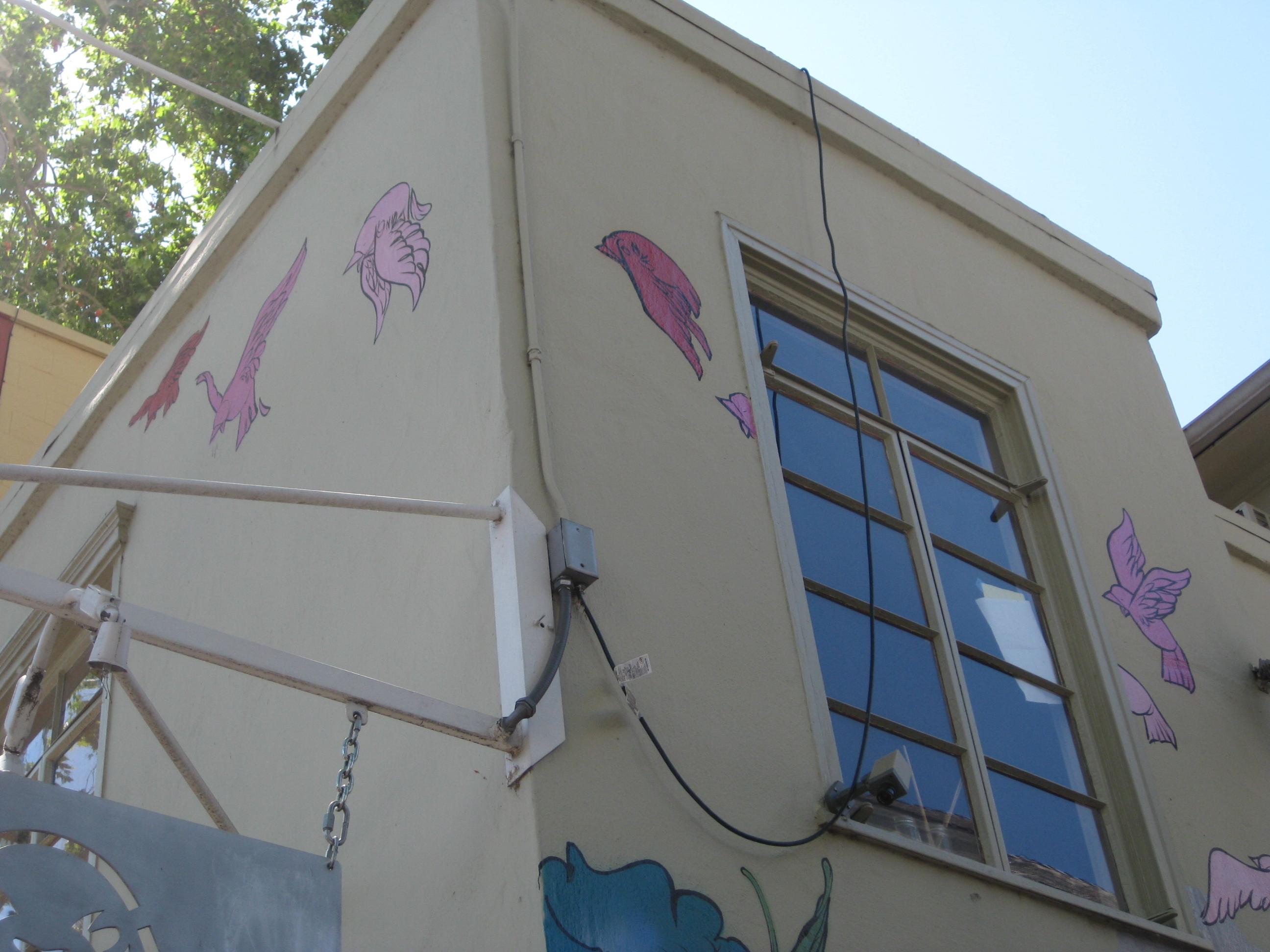 The mural is on the side wall of the Upper Playground store — the ultimate urban store and they also display a lot of local (I assume it is local anyway) art. When Joe and I went by to take photographs of the mural, the store was closed but we could check out the amazing wire sculptures displayed in their front room.
Sam Flores created this mural (one of his many) and he has a blog here, samflores-12grain.blogspot.com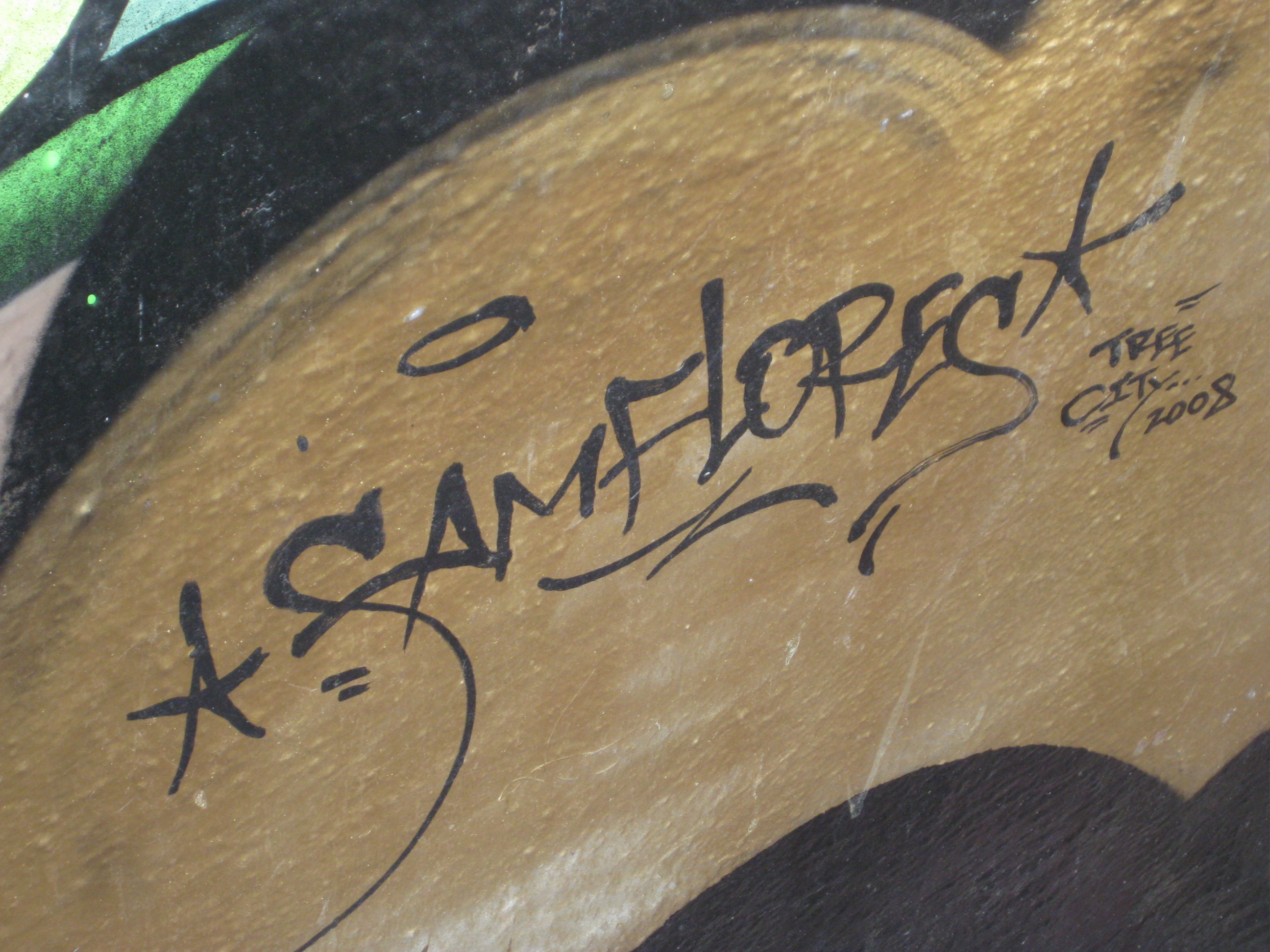 Title: Tree City
Artist: Sam Flores
Date: 2008
Media: Spray paint
Location:Upper Playground, 2524 J Street


View Pedestrian Art, Sacramento in a larger map