Modeled after Japanese origami forms, two very '70s metal fountains with large burnt orange pools sit in the North and South plaza entrances to the Sacramento County Administration Building (1). These fountains, and an interior wall sculpture of a similar design, were created by Seiji Shimizu in 1977.
The south plaza fountain is the smaller of the two and measures 8 x 3 x 8 ft.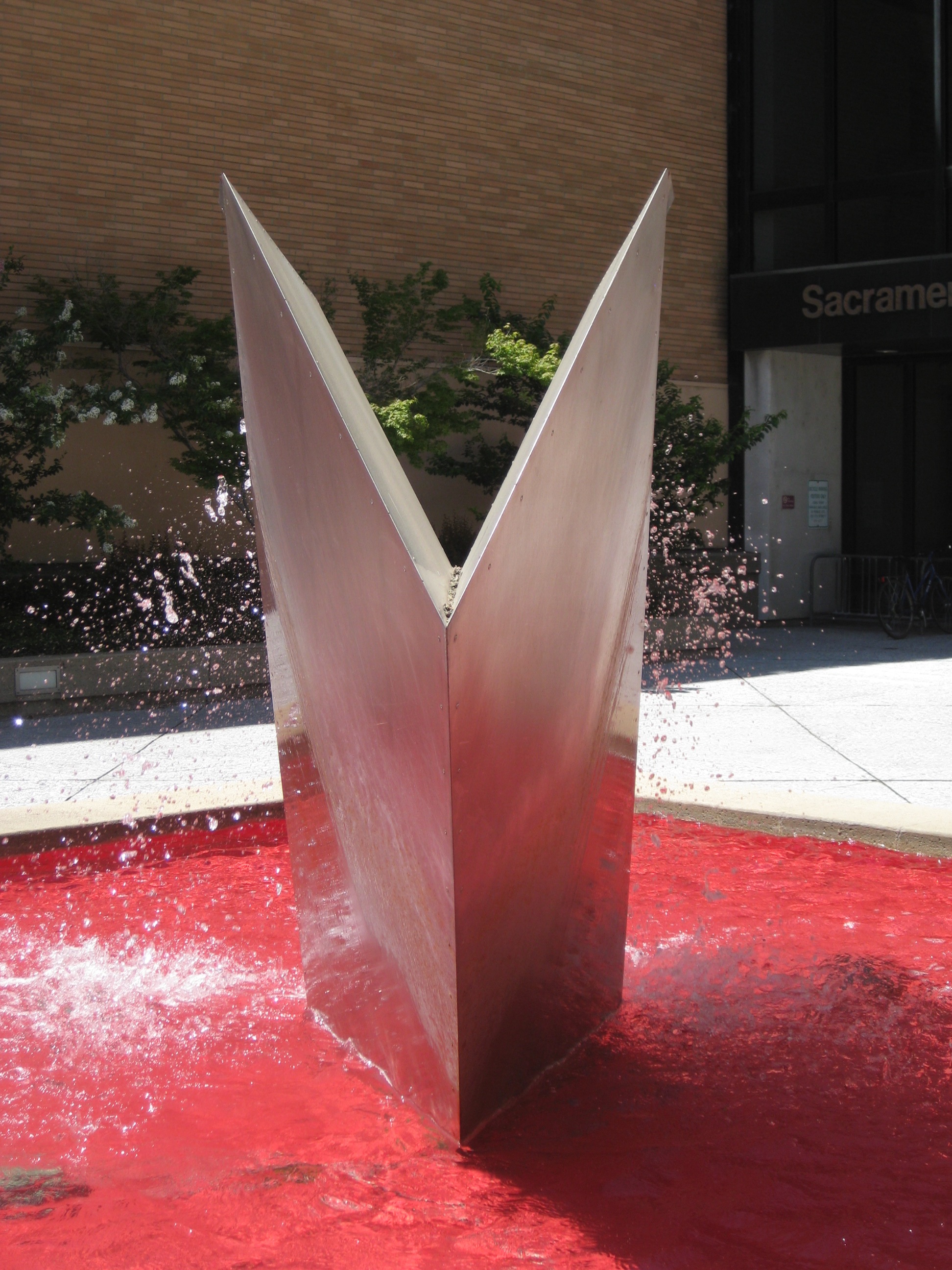 The north plaza fountain measures 12 x 3 x 6 ft.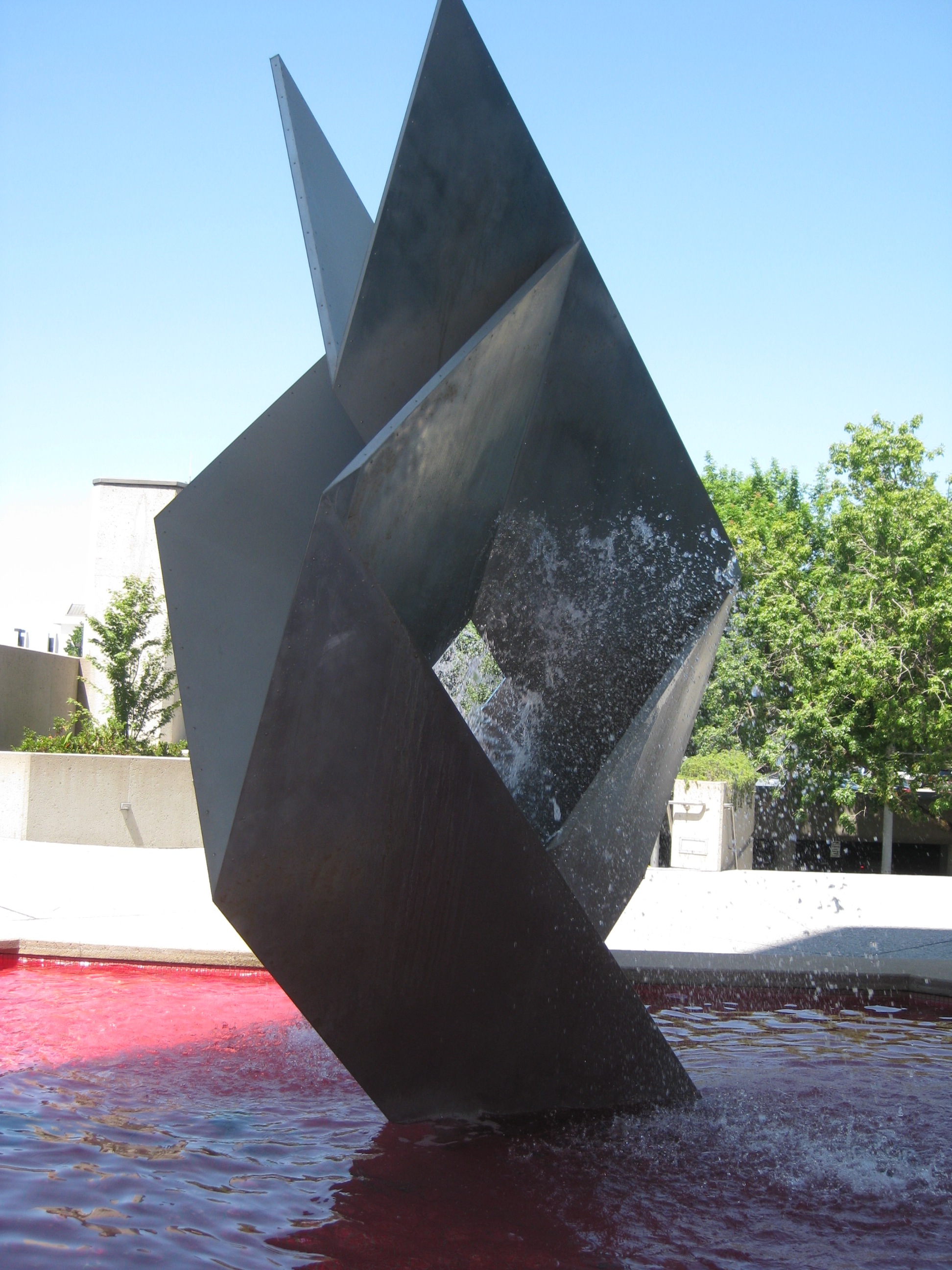 Research turned up very little information about these fountains or Shimizu himself. I did find references to two of his other works from Japan.
In 1962, he created a geometrical sculpture that hangs from a skylight at Numazu Culture Center (2).
He also created the baptismal font at the Archdiocese of Tokyo Catholic Tokyo International Center (CTIC). The font is shaped like an open hand. Light falls from the ceiling into the hand, and the list symbolizes the "light of God that leads the faith of the catechumen and shows the abundant grace he is going to receive." (3)
The wall sculpture inside the main lobby is too tall to capture in a single photo.
Title: (untitled)
Artist: Seiji Shimizu
Date: 1977
Media: Metal
Location: 700 H


View Pedestrian Art, Sacramento in a larger map
(1) http://collections.si.edu/search/results.jsp?q=Shimizu+Seiji
(2) http://www.city.numazu.shizuoka.jp/living_in/english/pdf/e091101-1.pdf
(3) http://www.tokyo.catholic.jp/text/eng/cathedral/baptismal.htm