18′ tall Jumperman looks poised to take flight from the entrance of classical modern design building at 600 Q that was once the Dunn Edwards Paint Store (1). The metal sculpture was created by Michael Riegel in 2003 (2).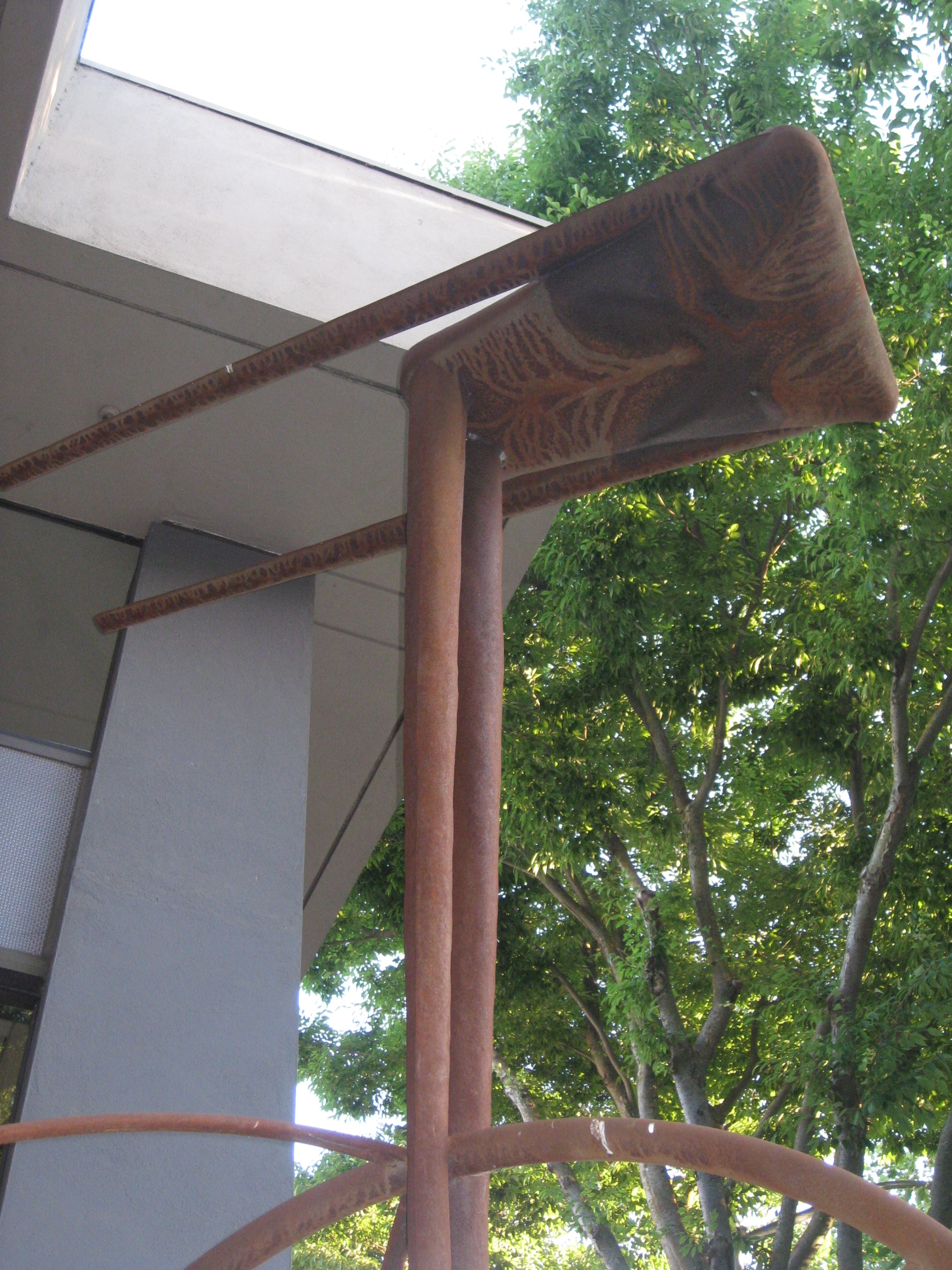 Riegel has a series of sculptures of similar human figures (3). He has also worked with metals to create mechanical toys and functional tools including sewing scissors at the Smithsonian American Art Museum he created from forged and annealed carbon steel stock: "The curved handles show his interest in Japanese weapons and armor from the fifteenth through seventeenth centuries" (4).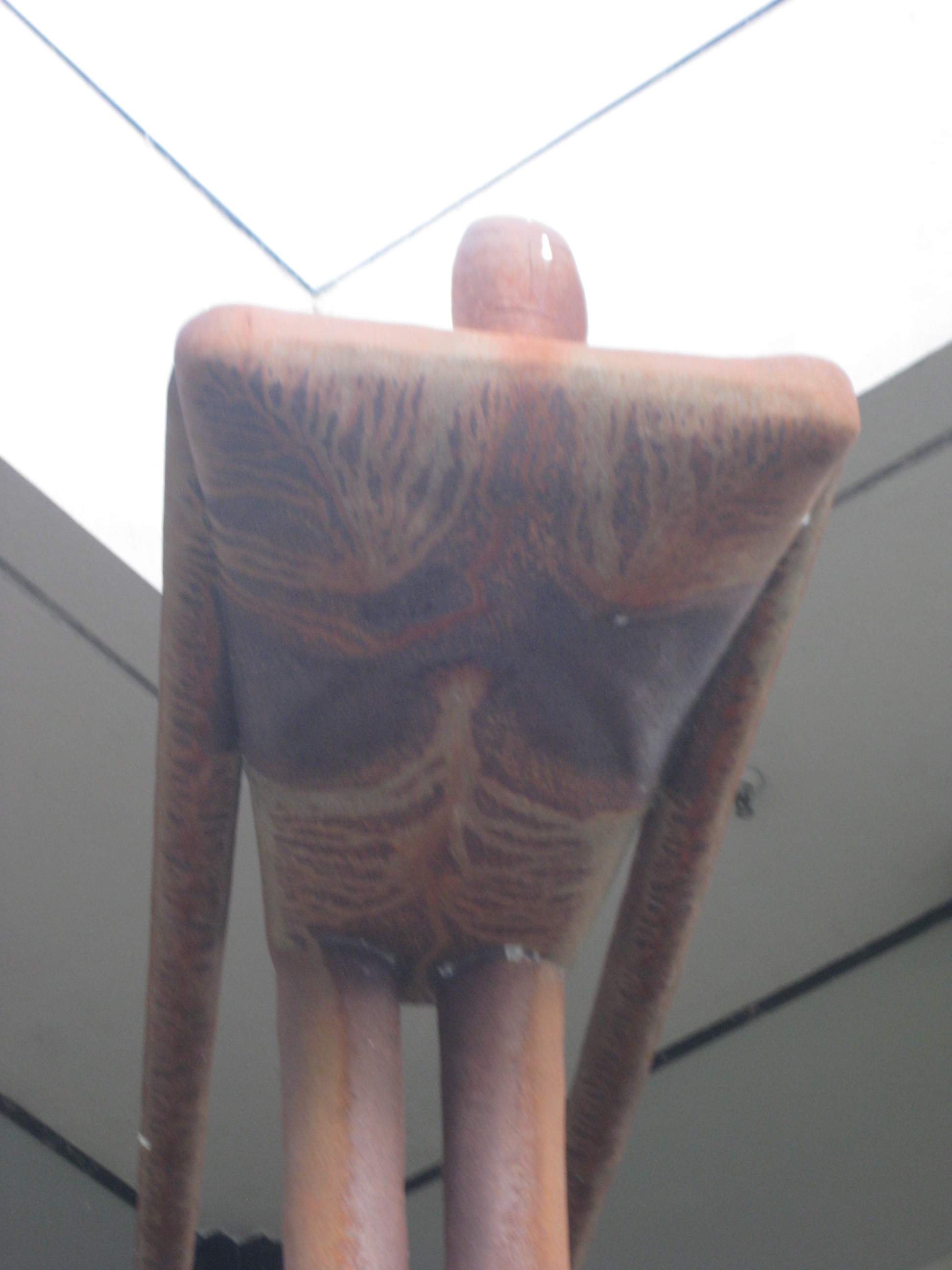 Originally built in 1966, the building at 600 Q was redeveloped in 2003 now houses Nacht & Lewis Architects (5). The redevelopment team sought to maintain the classic modern design while transforming it into a dynamic building.
Respecting the strengths and character of the original building, the design team sought to inject a new image and vitality to the structure. Previously painted concrete block was sandblasted and left exposed for its rich natural color and texture. Exterior pilasters at the two-story glass storefronts were painted purple to accentuate their rhythm. Perforated steel plate guardrails painted bright yellow and a metal sculpture enliven the corner entry to the building. Finally, LED lighting was introduced behind a refurbished exterior signage band to illuminate the north and west facades and the streets below.(6)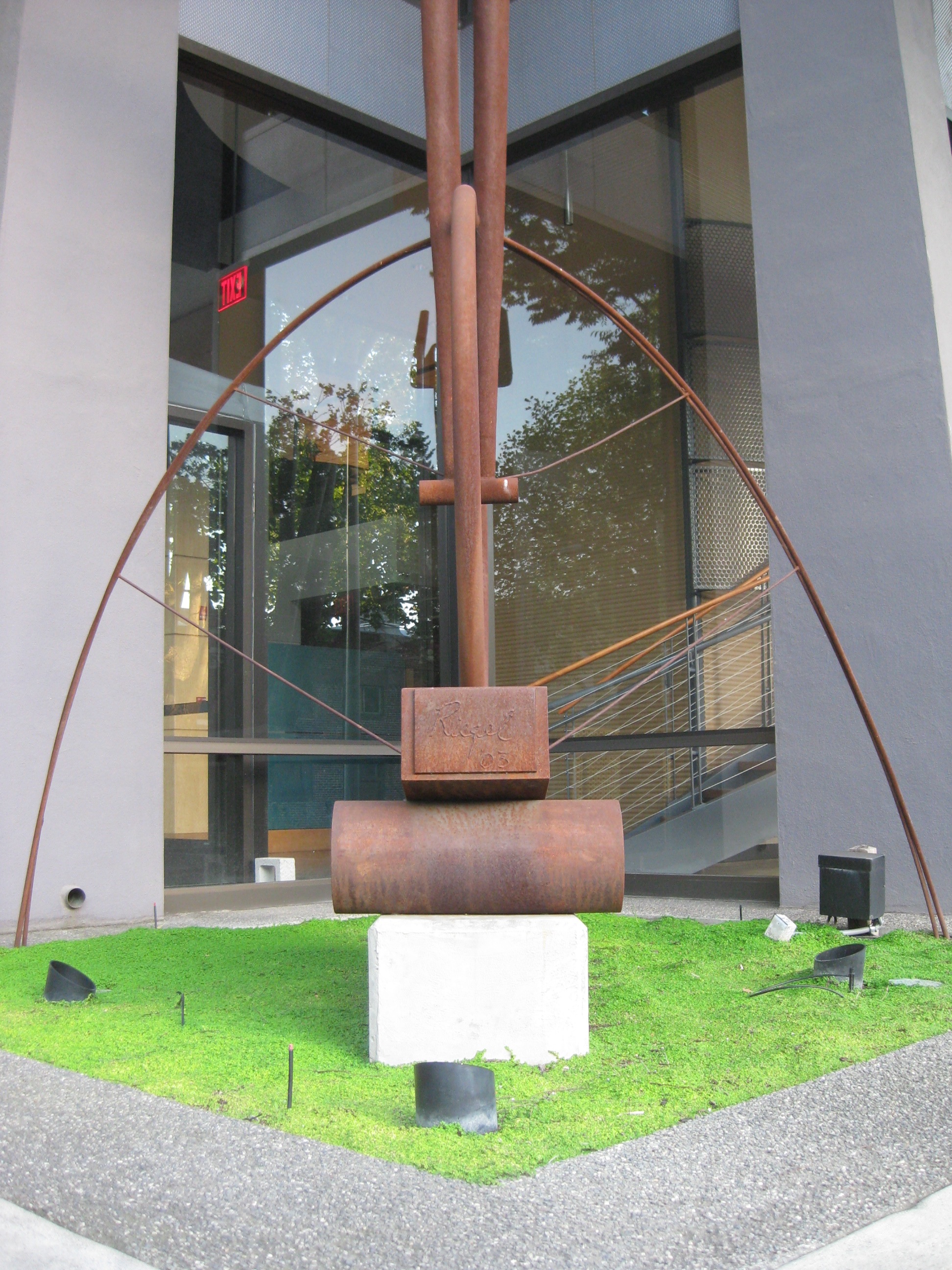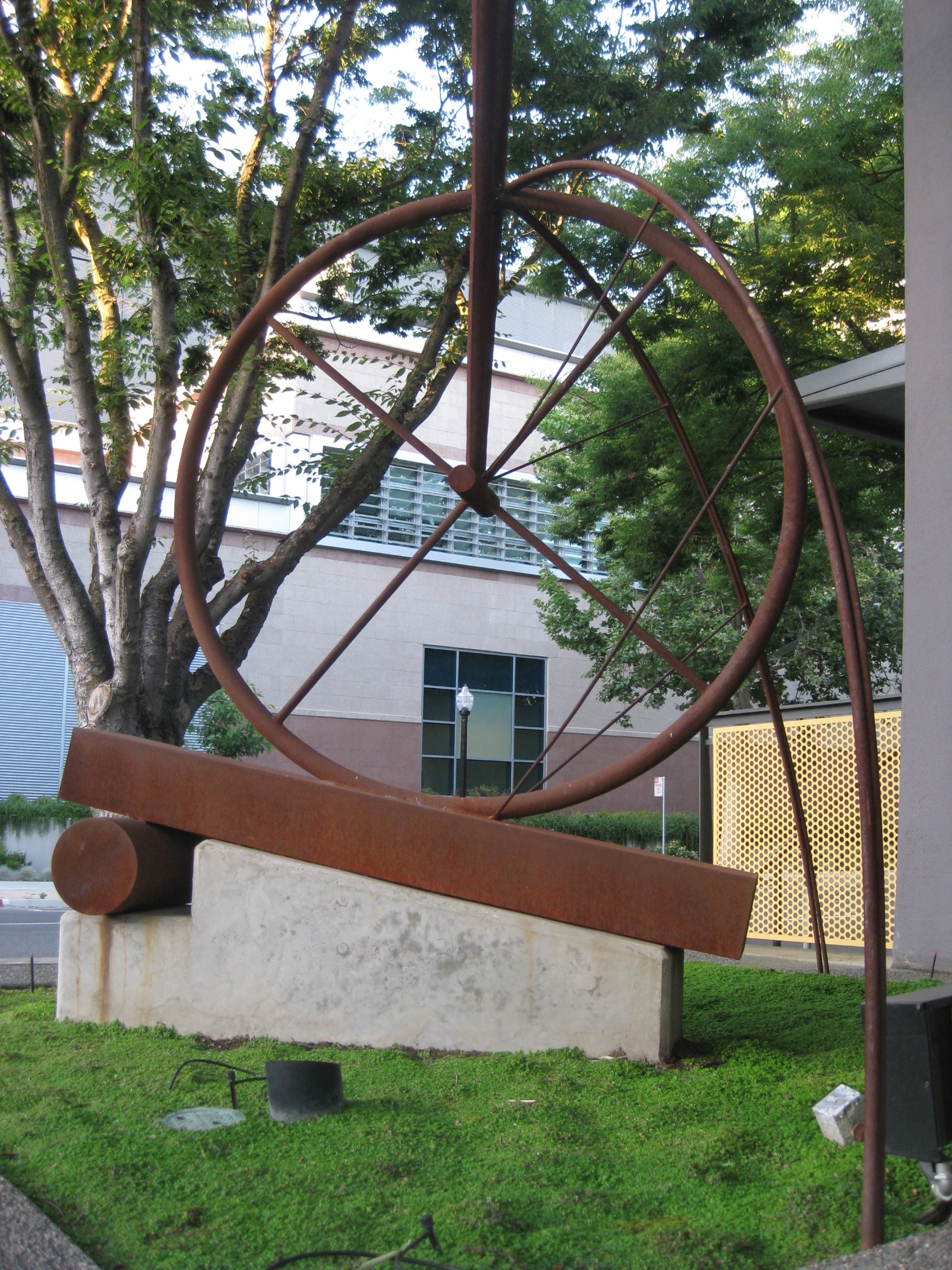 Several public art pieces by Riegel can be found around the Sacramento area including: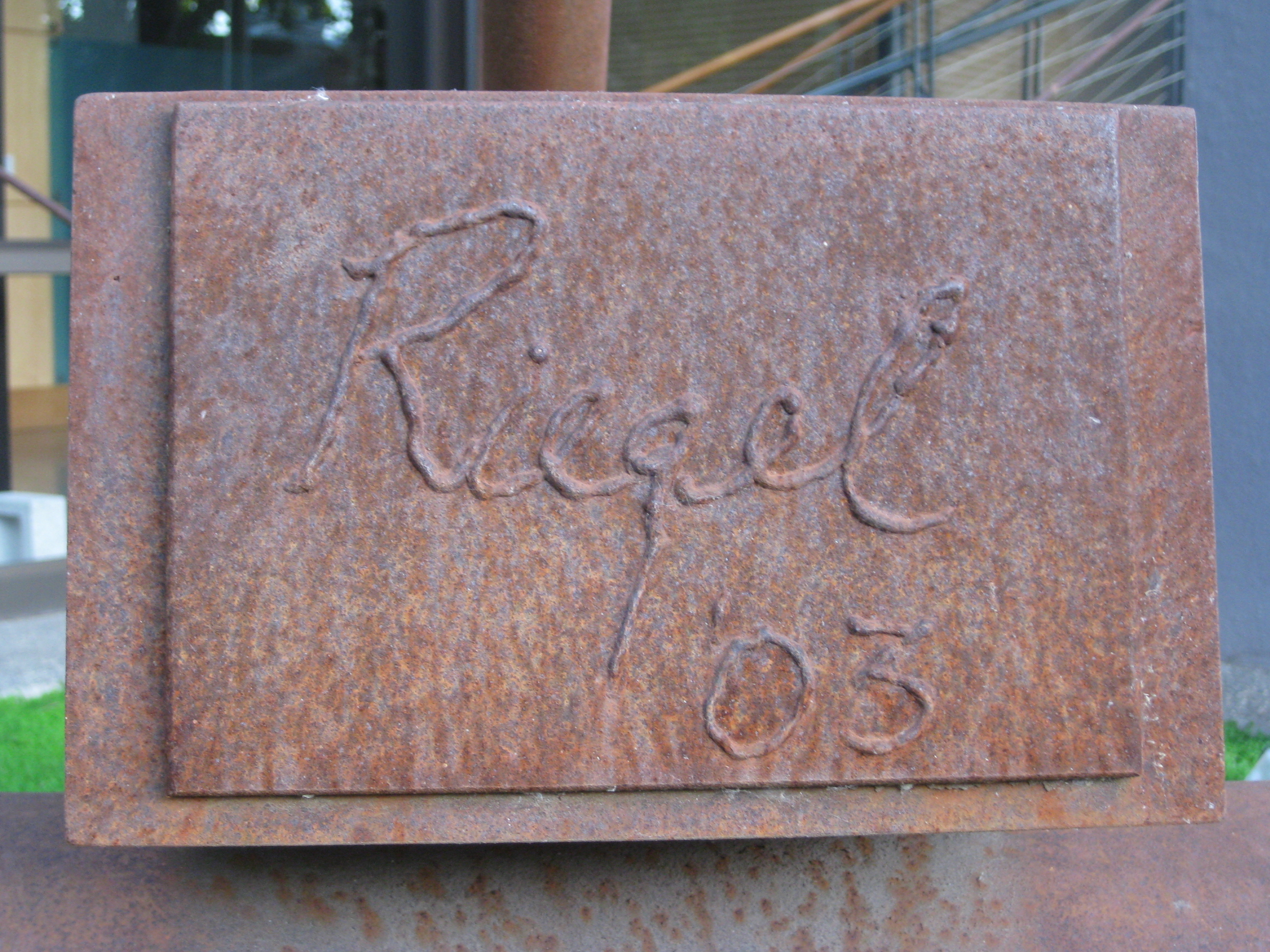 Title: Jumperman
Artist: Michael Riegel (www.mikeriegel.com)
Date: 2003
Media: Metal
Location: 6th & Q


View Pedestrian Art, Sacramento in a larger map
(1) http://hellerpacific.com/projects/600-q/
(2) http://www.mikeriegel.com/
(3) http://sculpturesite.com/Artist-Detail.cfm?ArtistsID=257
(4) http://americanart.si.edu/collections/search/artwork/?id=20948
(5) http://www.nlarch.com/portfolio/private_600q.html
(6) http://www.nlarch.com/portfolio/private_600q.html