Who knew? Sacramento has a small but interesting sculpture terrace in a promising but seemingly under-used park that sits hidden atop the roof of a subterranean building on the square block bordered by 7th/8th and N/O Streets. Three of five original sculptures (all installed between 1978-1986) remain in the park surrounded by grassy slopes, trees, and benches.
Untitled, Egalmah Series (1984)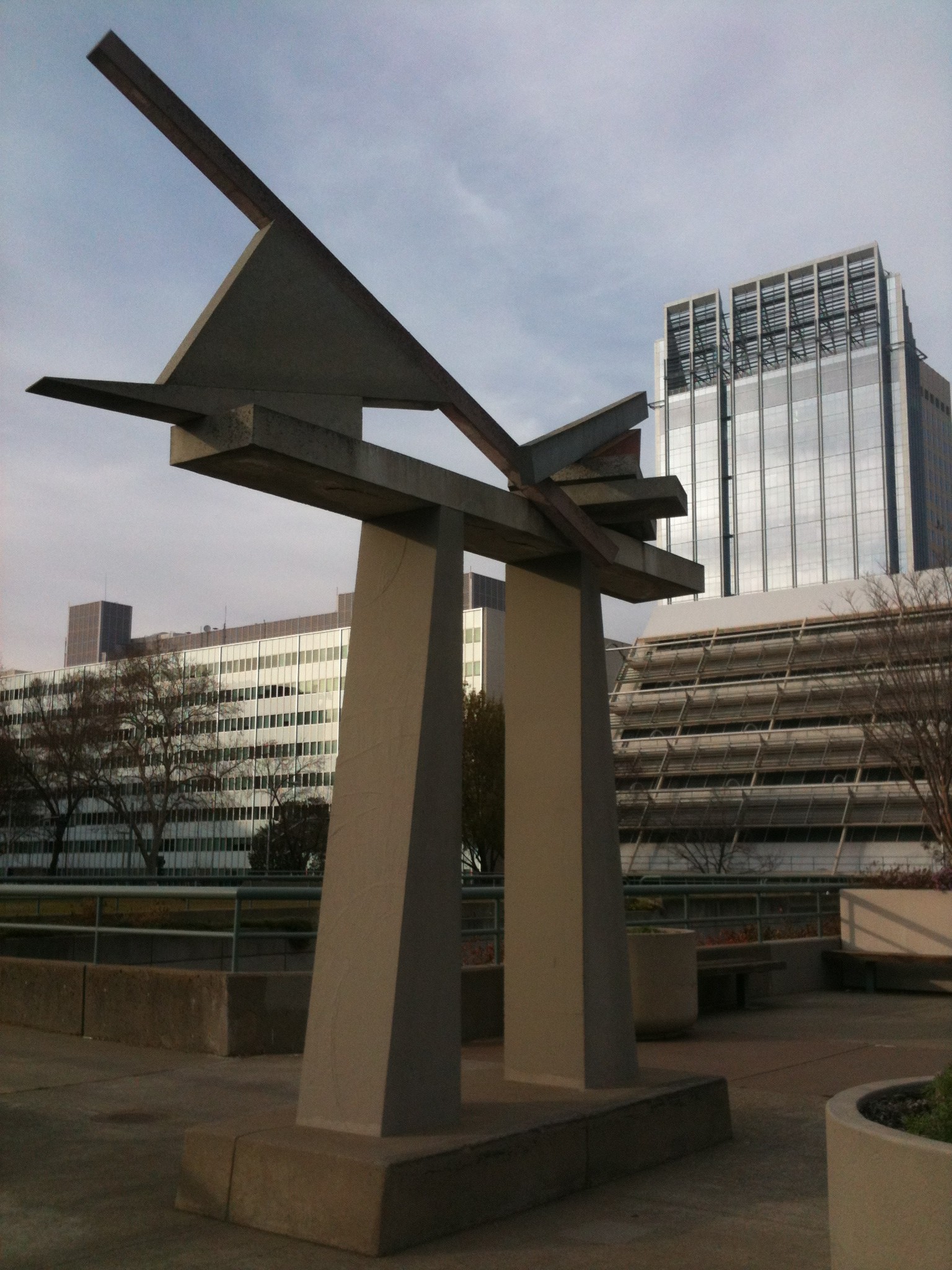 The sculpture above was created by Guy Dill as a part of his Egalmah series and is inspired by the shapes of the Japanese Torii gate (1). The name Egalmah comes from The Epic of Gilgamesh and means Great Temple (2).
Untitled (1978)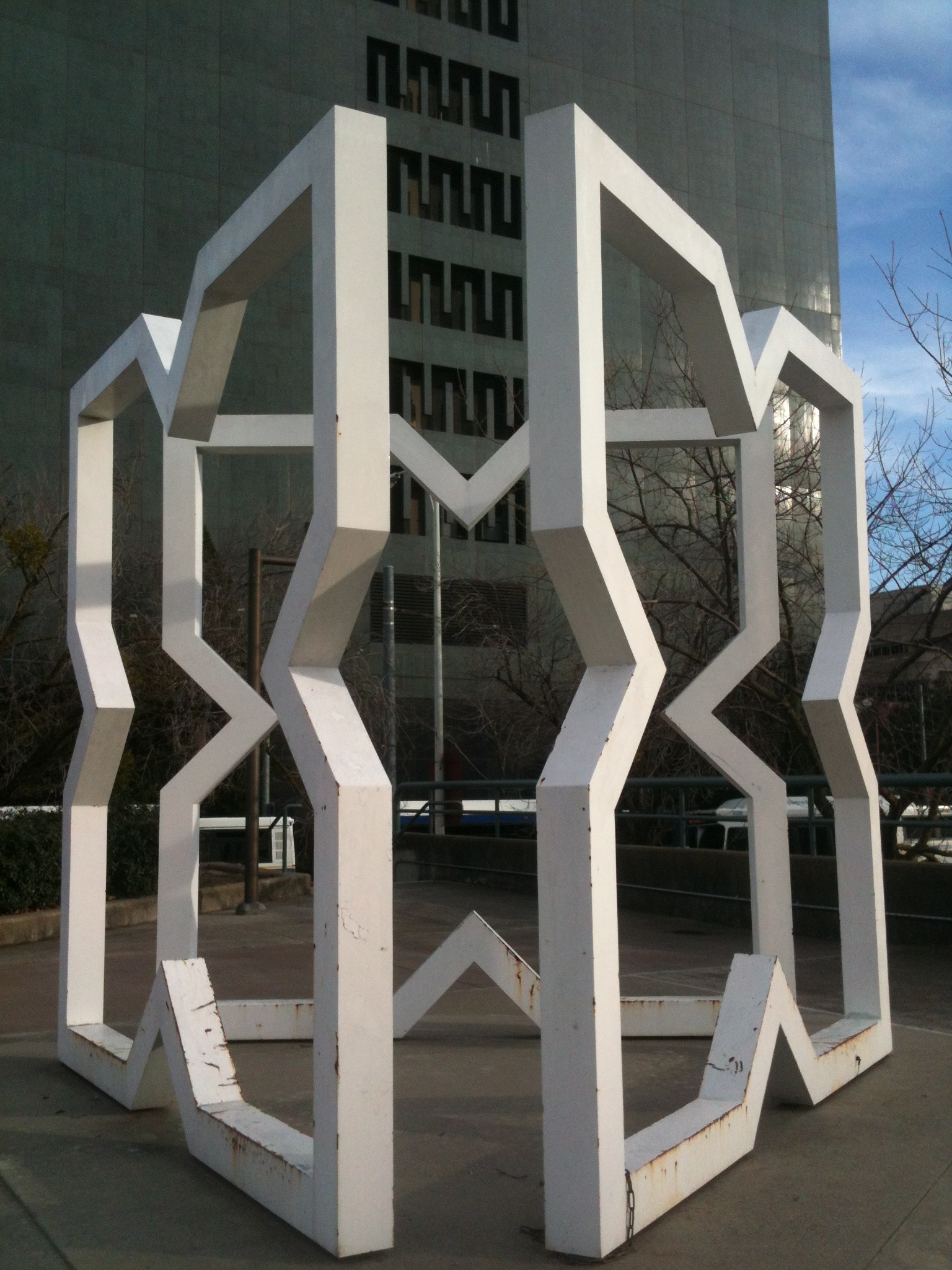 This painted steel piece was created by John Mason in 1978 (3). Mason is known for his "focus and steady investigation of mathematical concepts relating to rotation, symmetry, and modules" (4).
Daimaru VIII, Open Circle Series (1984)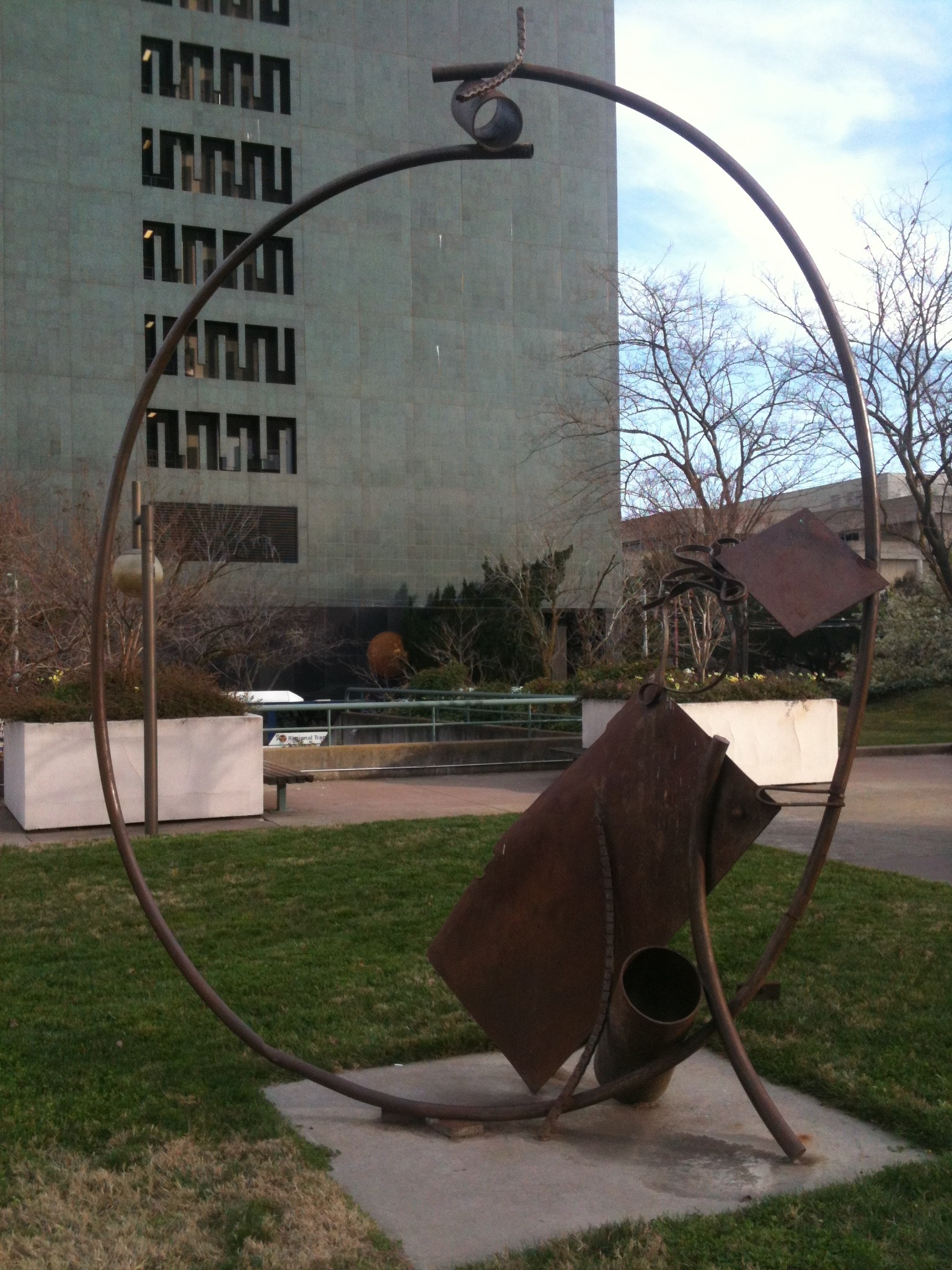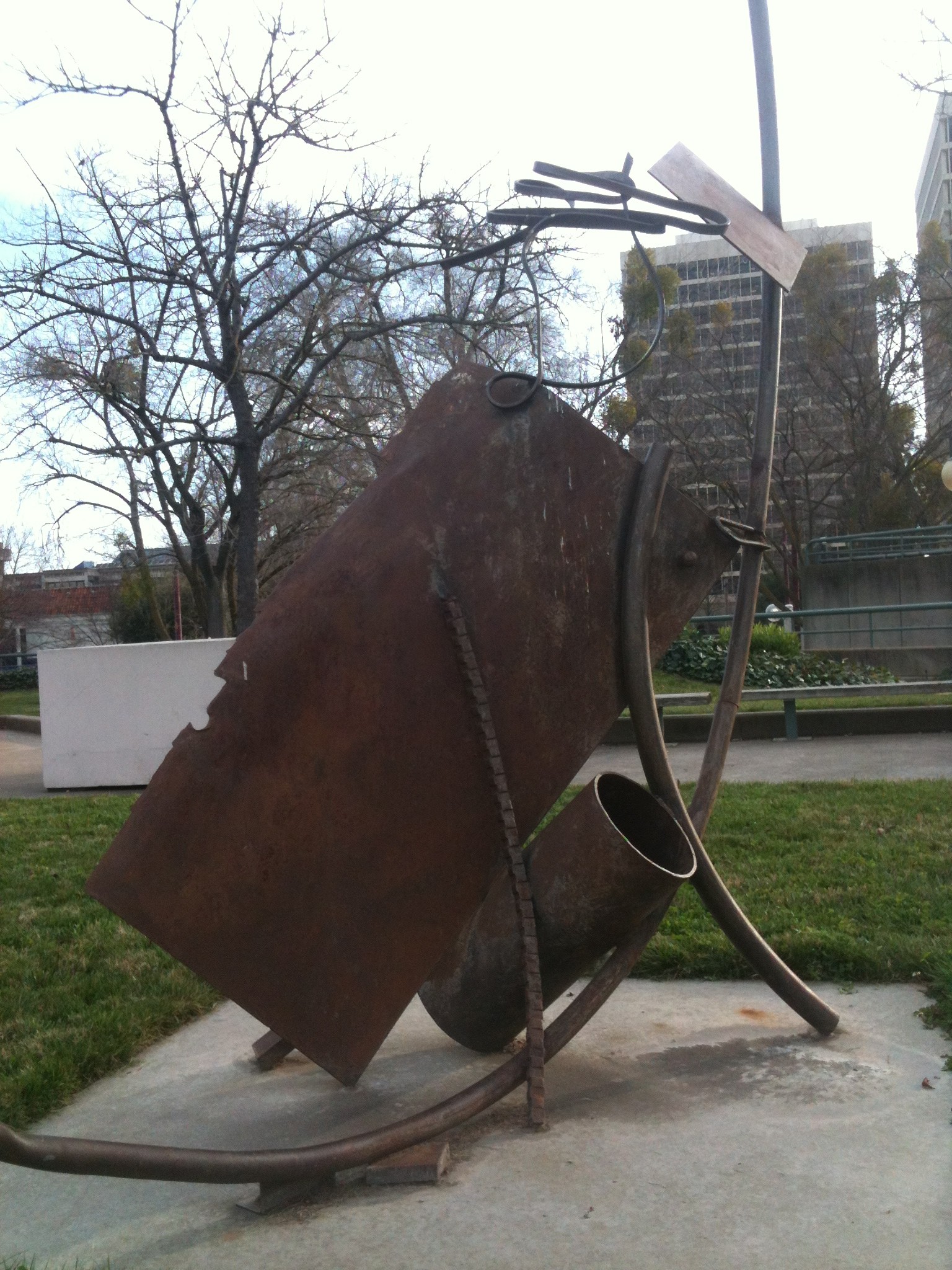 Michael Todd created this in 1984 as part of his Open Circle Series and it is titled, Daimaru VIII (5). In Japanese, Daimaru means "large circle" (6). Another site quotes Todd describing the symbolism of the circle in this series:
In Zen brush-painting, the circle is a master's problem. It represents everything and nothing, and in so doing, the universe. The Daimaru series in my attempt to master the problem and express my small part in the cosmos (7).

Emit Time (1986)
The online Smithsonian Institution Collection documents two other sculptures that once lived in this park but are no longer there. Emit Time was a water sculpture created by Eric Orr in 1986. The Smithsonian site describes the piece as:
two triangular bronze columns placed very close together. Water is pumped to the top and then slowly moves back down the piece in a continuous movement of water and light. The base is a rock basin which catches the running water and recirculates it. The title Emit is "Time" spelled backwards and, according to the artist, the piece alludes to the relationship between nature and water (8).
Boulder (1983)
Boulder was an abstract geometric sculpture by Bruce Johnson in 1983 and apparently you could actually step inside this piece to touch the hanging boulder (10).
A large cubic Cor-Ten steel frame with smoked tempered glass panels, tilted on its corner. Inside the frame a large granite boulder is suspended on a steel rod connected with an eye on the upper end so that the boulder swings slightly in the wind (11).

View Pedestrian Art, Sacramento in a larger map