A midtown business facing a problem with frequent intruders on their back patio hired artists rather than security guards to resolve the situation. Artist Margaret Arnold painted and Steve Cook sculpted, and together they secured the 30-foot-wide patio wall behind Western Properties office (1).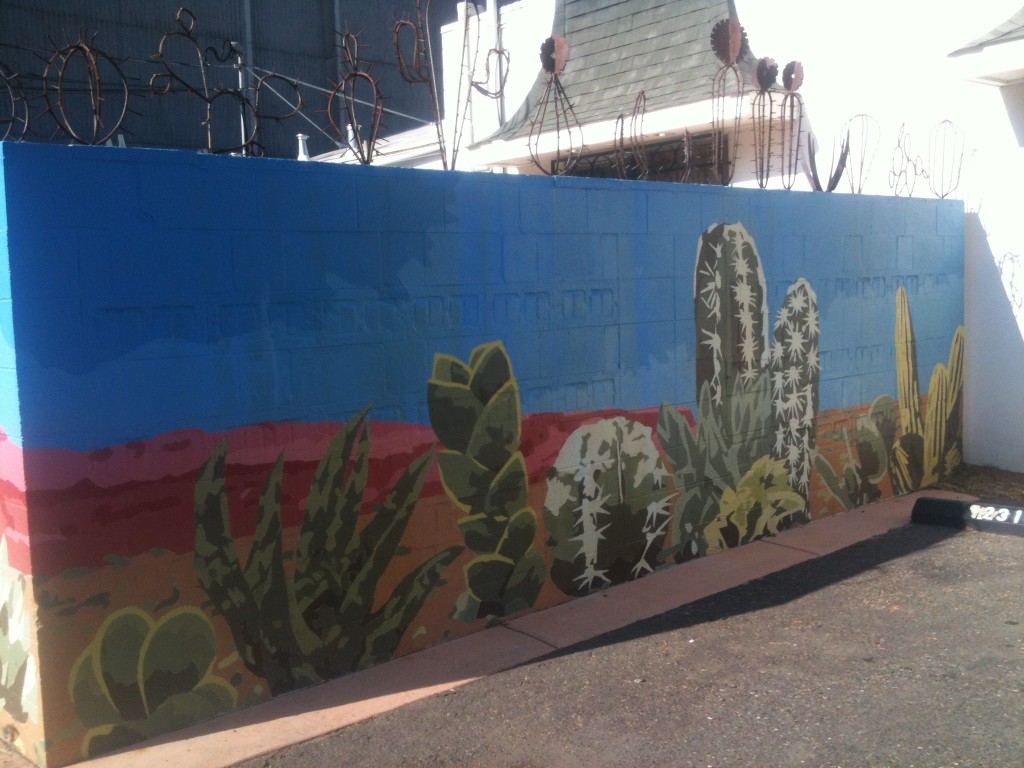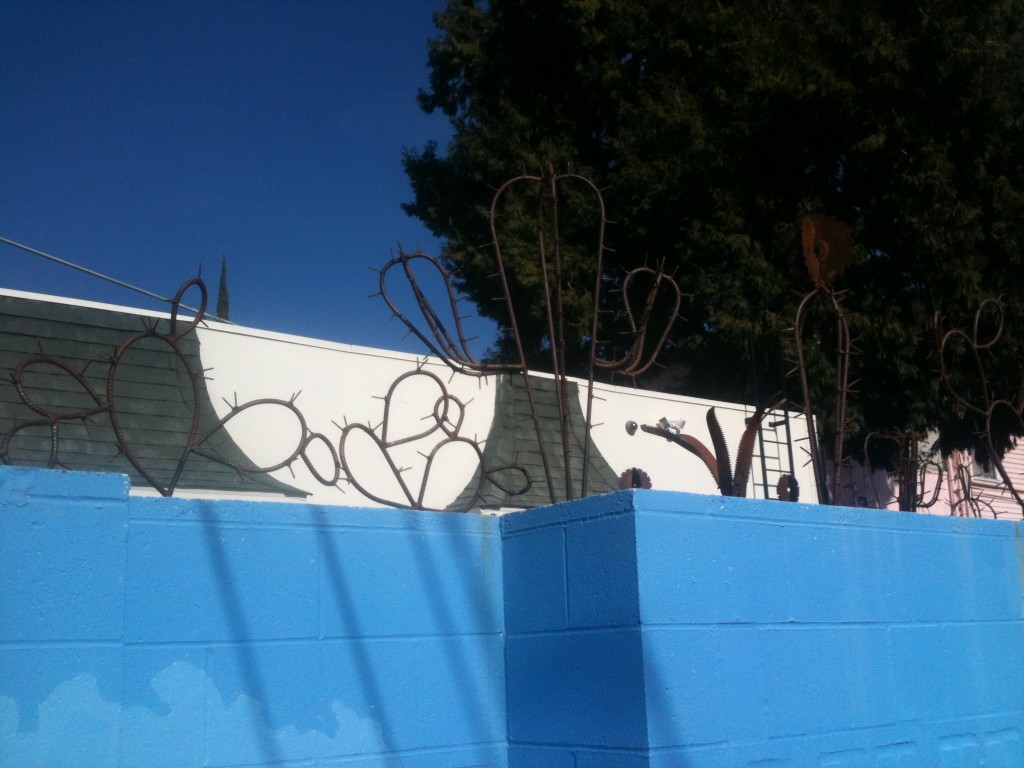 The Art:
The three-sided mural was painted by Arnold and is called, "Desert Cactus" (2). The sculptures of cacti and aloe vera on top of the wall are called "Prickly Pear" and were made by Cook from rebar, nails, and saw-blades (3). Cook also built a secure metal door to replace the original wooden gate (4).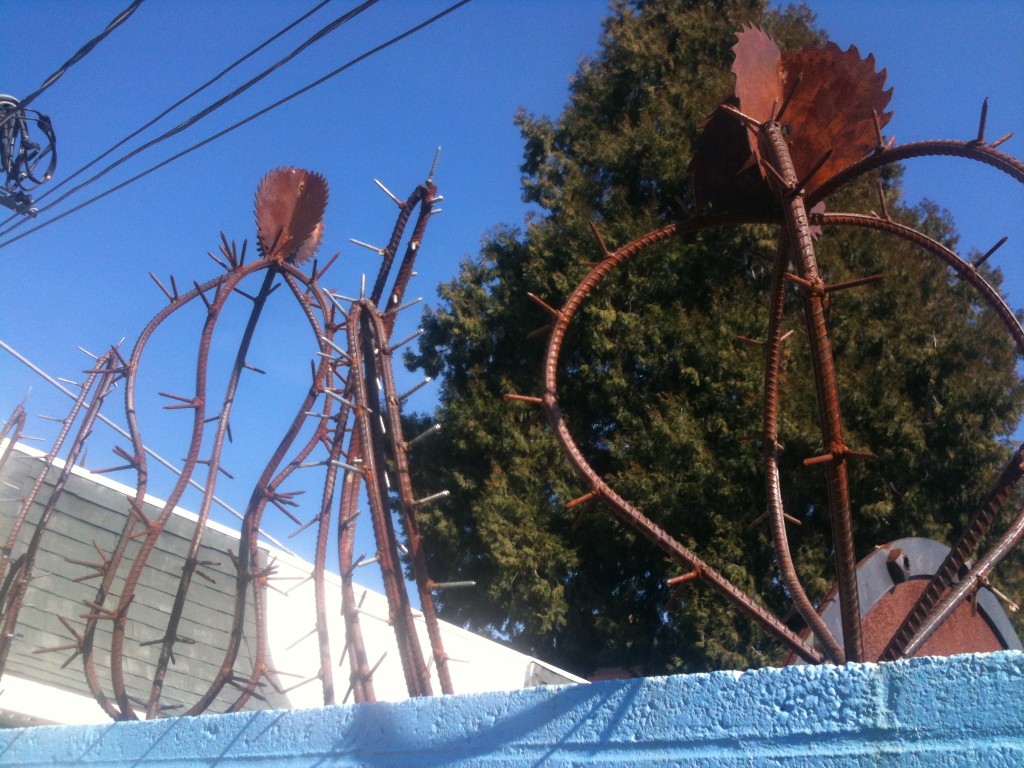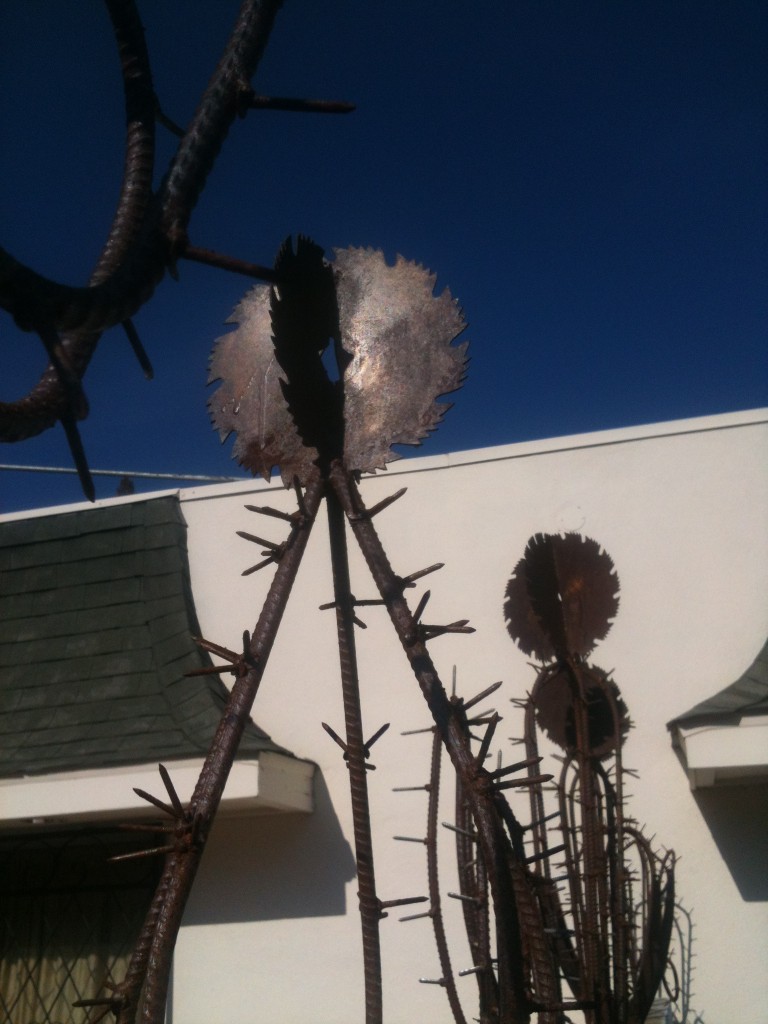 The Artists:
Arnold lives in the Sierra Nevada foothills. She paints primarily in oils but also does illustration and craftwork such as beaded skulls and decorated eggs (5, 6). You can see a large gallery of her works on her website, www.margaretarnoldgallery.com. Russ Andris has a great photo of Arnold painting the mural.
Cook lives in Clarksburg and creates metal sculptures and furniture from cast off objects (7). You can see a gallery of his works on his webpage, stevecooksculpture.com and his facebook page.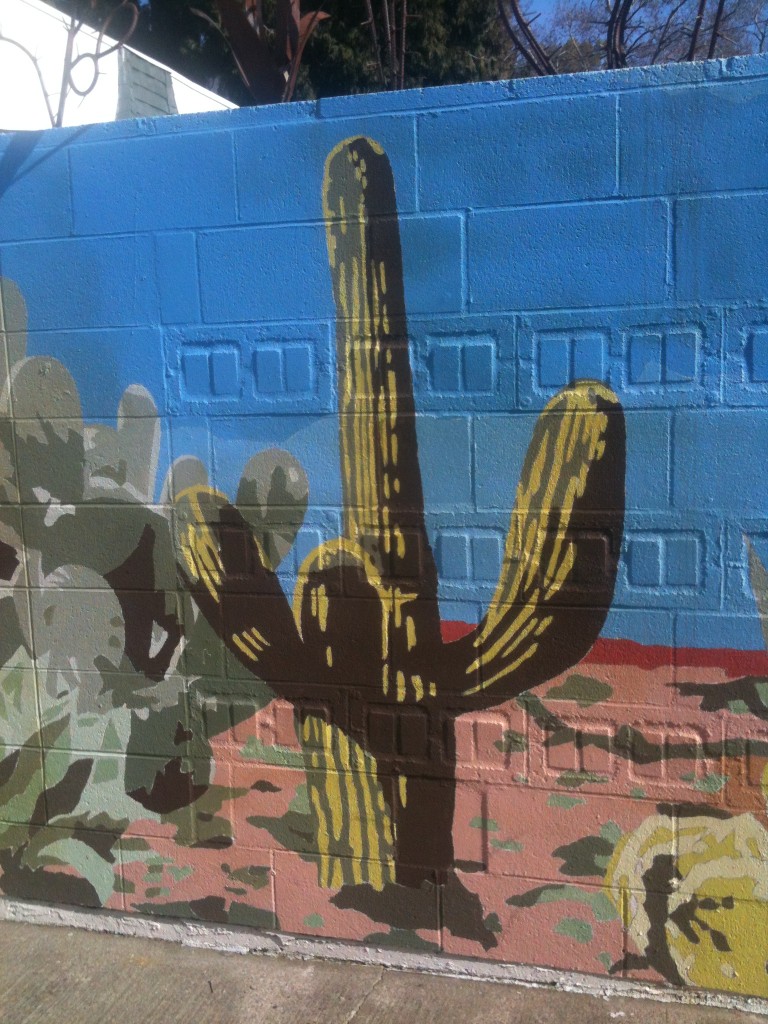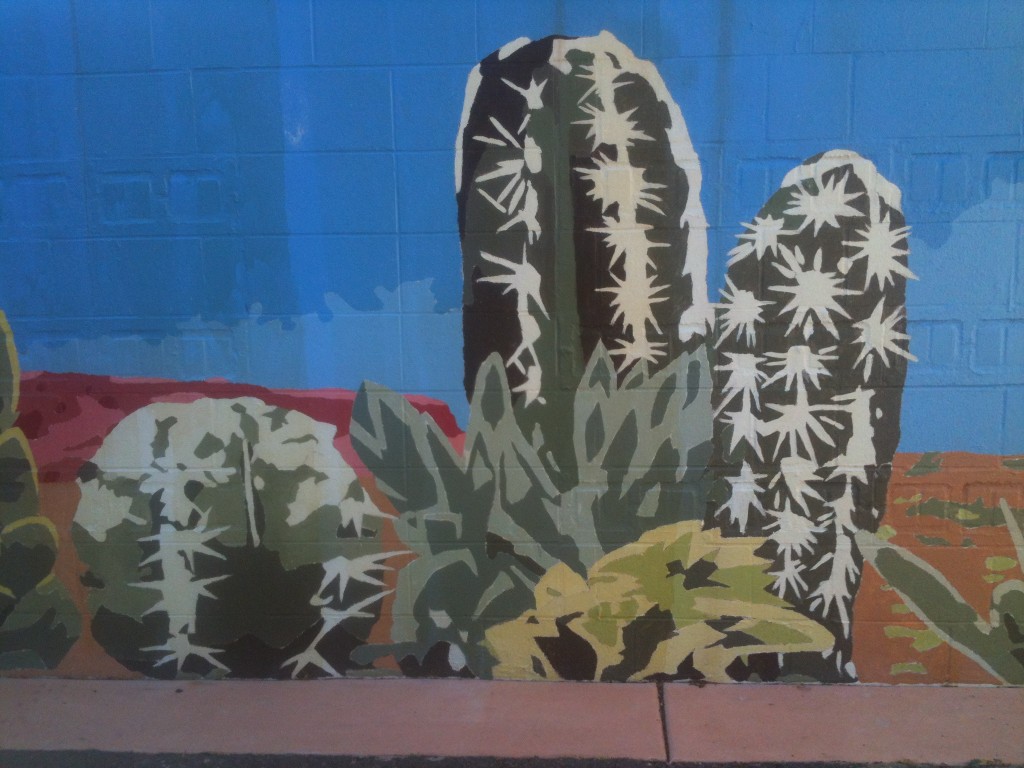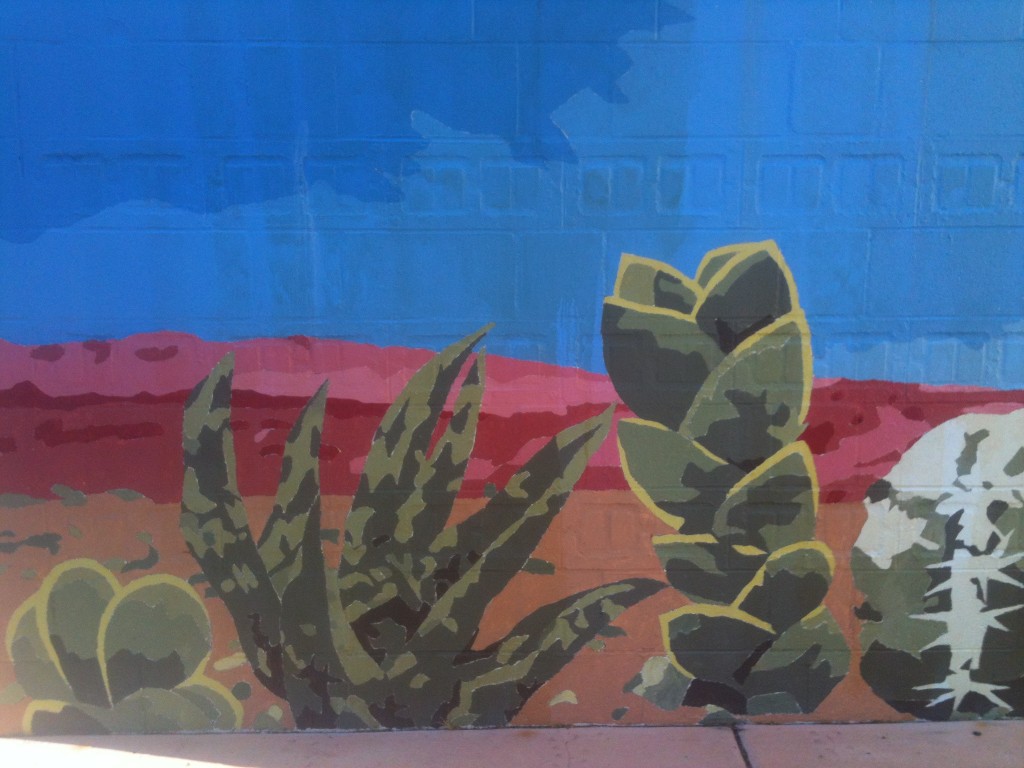 Title: Desert Cactus & Prickly Pear
Artist: Margaret Arnold and Steve Cook
Date: 2013
Media: paint & rebar, nails, and saw-blades
Location: Alley side of 2318 K

View Pedestrian Art, Sacramento in a larger map
(1) http://www.sacramentopress.com/headline/50580/Public_art_grows_in_Midtown_alleys
(2) http://www.sacramentopress.com/headline/50580/Public_art_grows_in_Midtown_alleys
(3) http://www.sacramentopress.com/headline/50580/Public_art_grows_in_Midtown_alleys
(4) http://www.sacramentopress.com/headline/50580/Public_art_grows_in_Midtown_alleys
(5) http://www.margaretarnoldgallery.com/info.html
(6) http://www.margaretarnoldgallery.com/margaretarnold.html
(7) http://www.bluewinggallery.com/july-01-2011-art-receptition.html