Local artist Keith Peschel crafted these steel doors and grilles for the Sutter Community Parking Garage at 2701 N St. He's dubbed the design (appropriately for a medical center facility) "Under the Microscope".
My photos of these pieces leave something to be desired. Some nicer quality photos are posted by the artist at rockandiron.zenfolio.com/exteriors (see photos 36-39).
A gallery of Peschel's wide ranging work is available on his web site, Rock and Iron Design. He creates wine bars, chairs, doors, gates, hand rails, trellises and many other items from steel. Here is a double-entry gate from his gallery that I like a lot:
Amazingly enough, in Peschel's work, "the Steel has been bent by hand. There is no use of heat or machinery in the bending process" (1). It is hard to imagine cold bending steel is even possible, and I bet it would be fascinating to watch the process.
And a final odd tidbit, Sutter posted a press release (of all things) for the grand opening of the parking garage.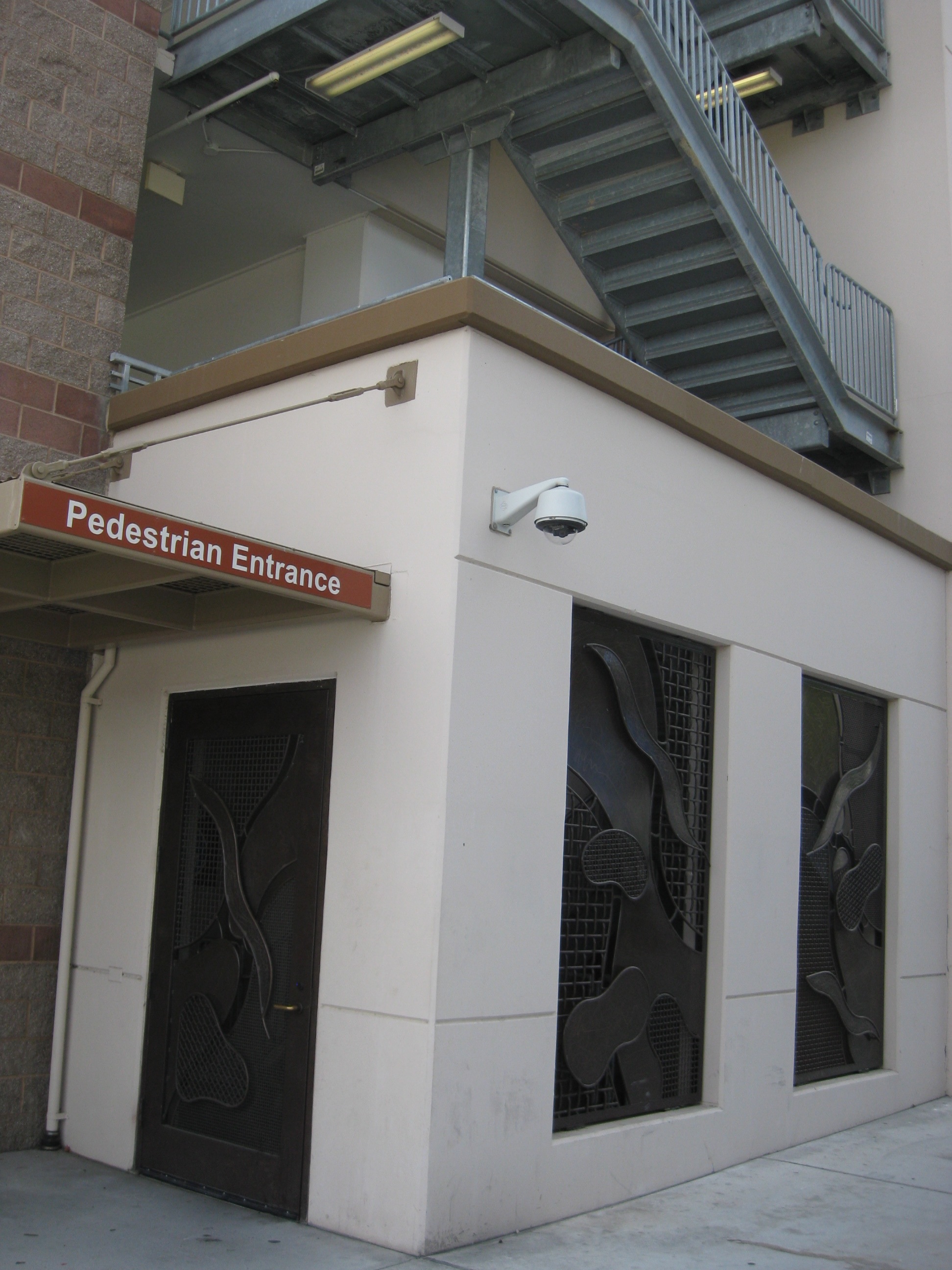 Title: Under the Microscope
Artist: Keith Peschel
Date: 2007
Media: Steel
Location: East and west corners of the alley side of Sutter Community Parking Garage, 2701 N St

View Pedestrian Art, Sacramento in a larger map