This elaborate bench was created by Matthew Byrd and sits outside the front door of INK Eats & Drinks.
Byrd is a Sacramento mixed media artist who works in metal, wood, paint, and more (1). He has a Flickr gallery with photos of some of his painting/sculptures and in the photos you can see how he brings in 3-dimensional aspects to his paintings. Here is a photo of the artist with some of his other works.
Turns out I'd already seen some of Byrd's work last fall when he had a show at The Urban Hive. The Urban Hive is a co-working community here in Sac and I was working there at the time. A number of Byrd's paintings were hung along the large brick wall.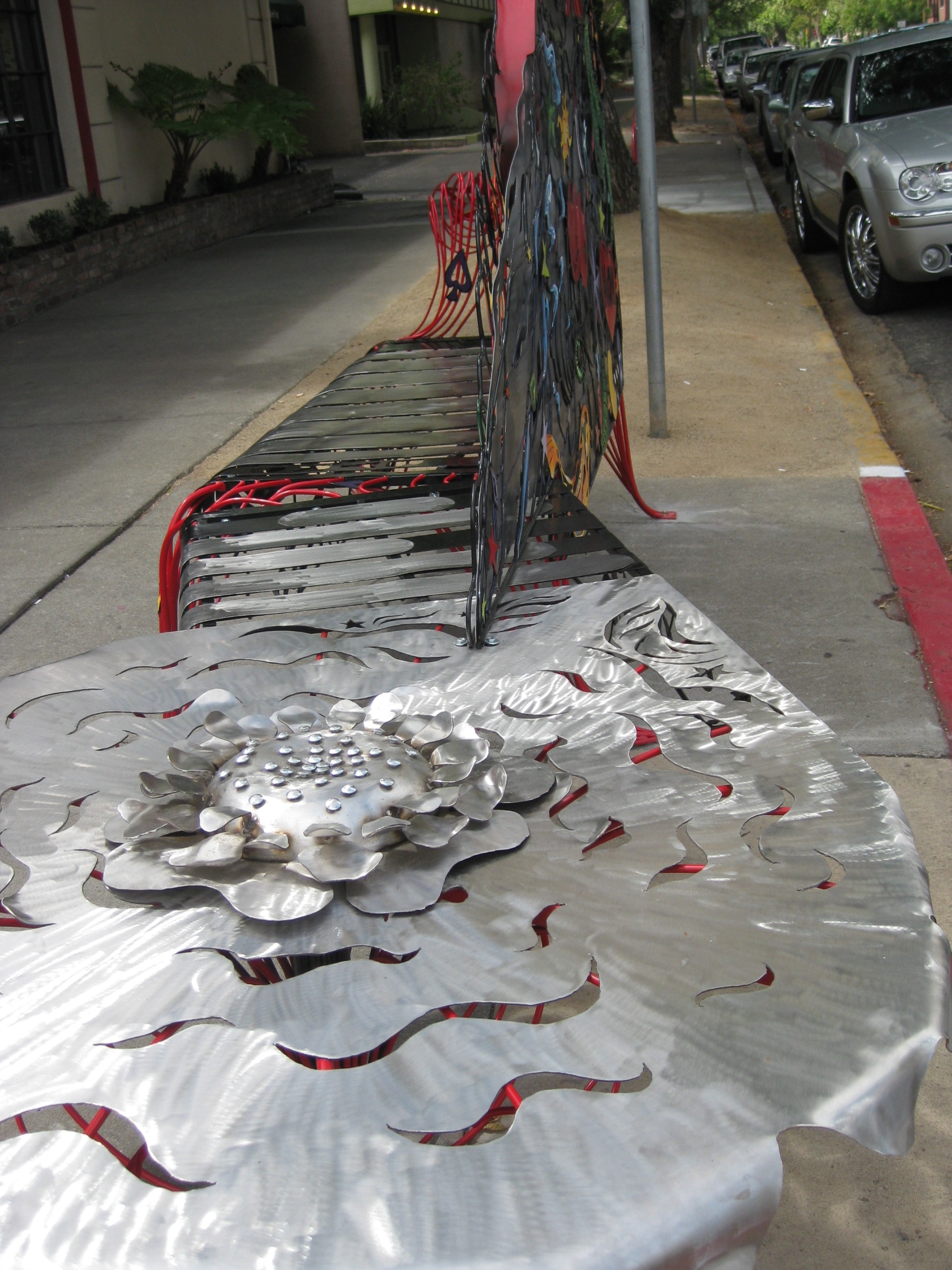 The metal sculpted flower in the photo above is one of my favorite elements of the bench. I also like the array of colorfully painted images sculpted into the back.
The overall effect is very cool, and there are many smaller details to notice. Like this ship…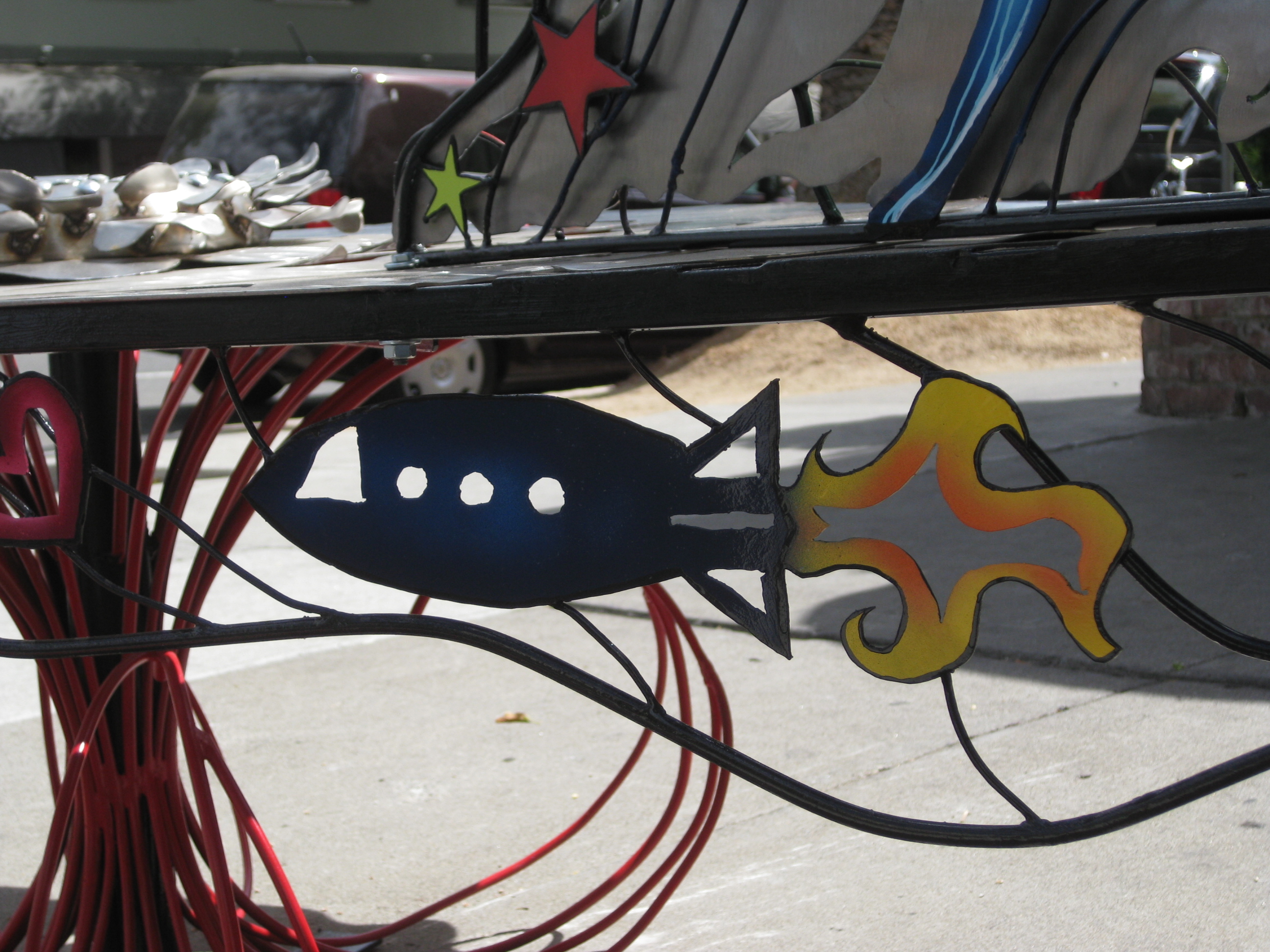 The Koi fish and the eye just above it….
Pac Man, blazing heart, checkered flag…
Cherries, knife, sun, star….
Dragon…
The star on the arm rest…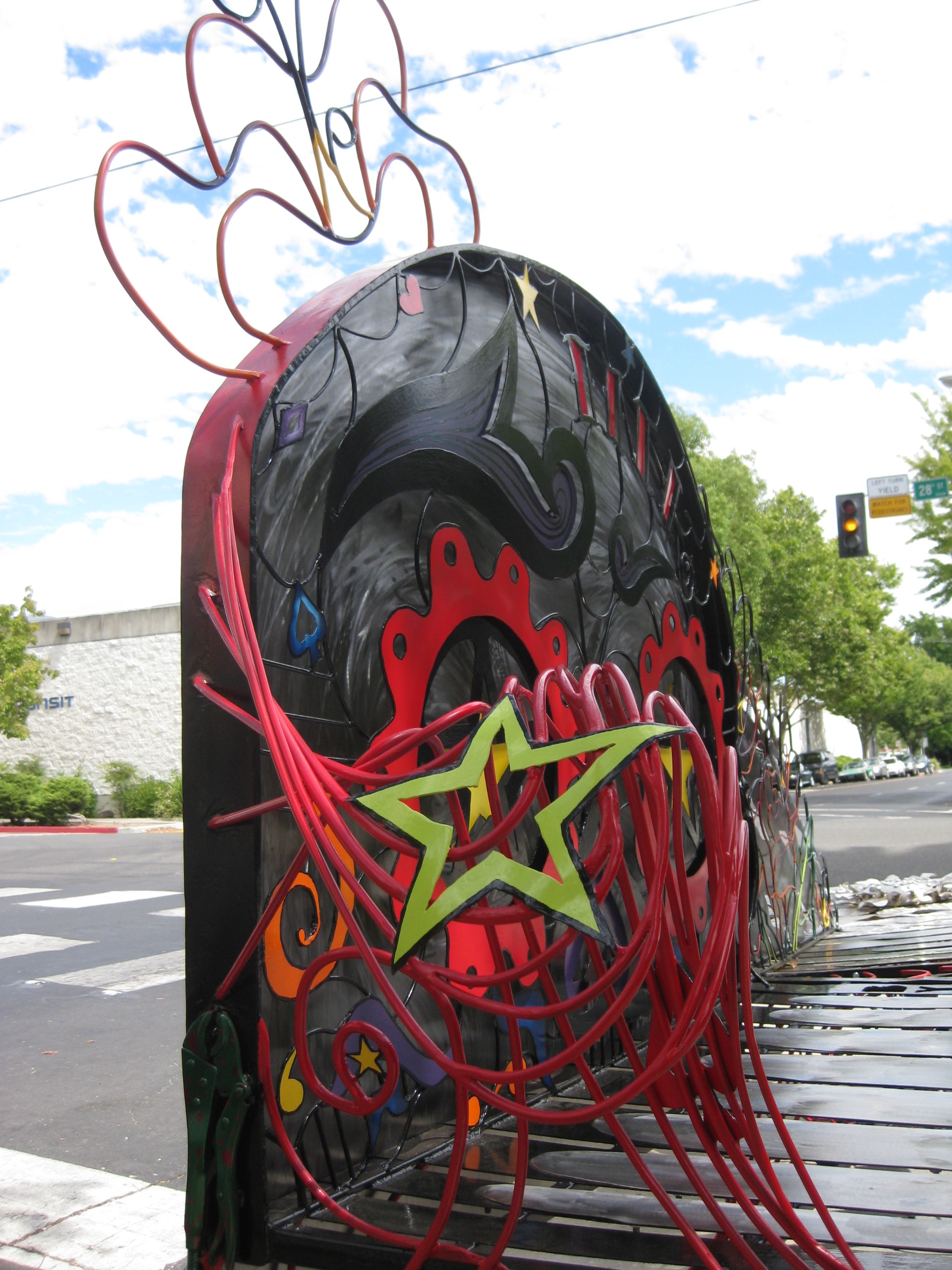 And this random wrench….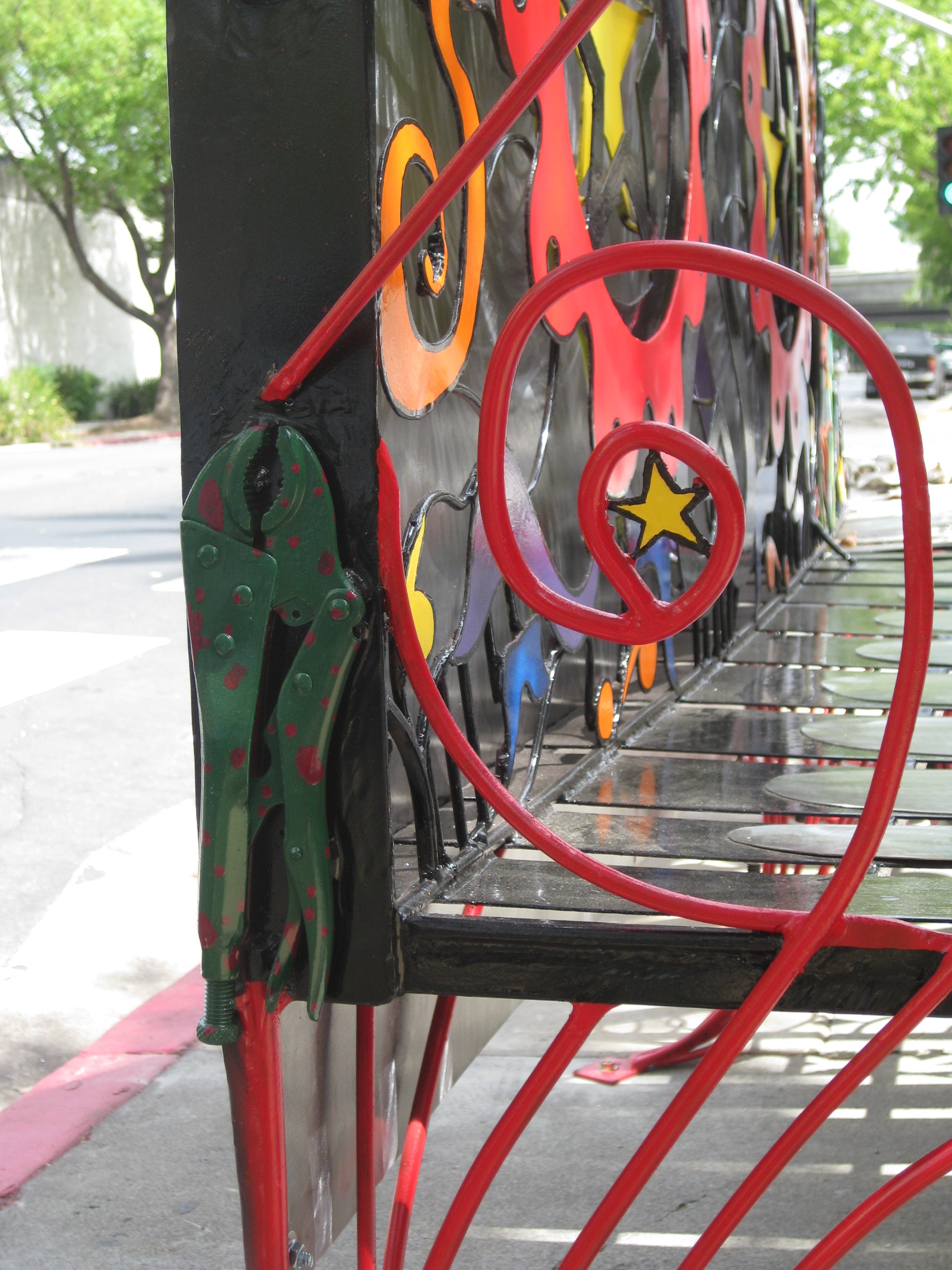 The bench fits perfectly with INK's style and energy, and creates a bright, colorful spot on the corner of the block.
Title: (unknown)
Artist: Matthew Byrd
Date: 2010
Media: Metal, Paint
Location: Ink Eats & Drinks, 2730 N Street

View Pedestrian Art, Sacramento in a larger map