In blue, purple, green, and yellow, the intricate mural outside Shine cafe can keep a careful viewer occupied for a long while. It's called, Ancient Futurism and is the work of local artist Shaun Burner (1).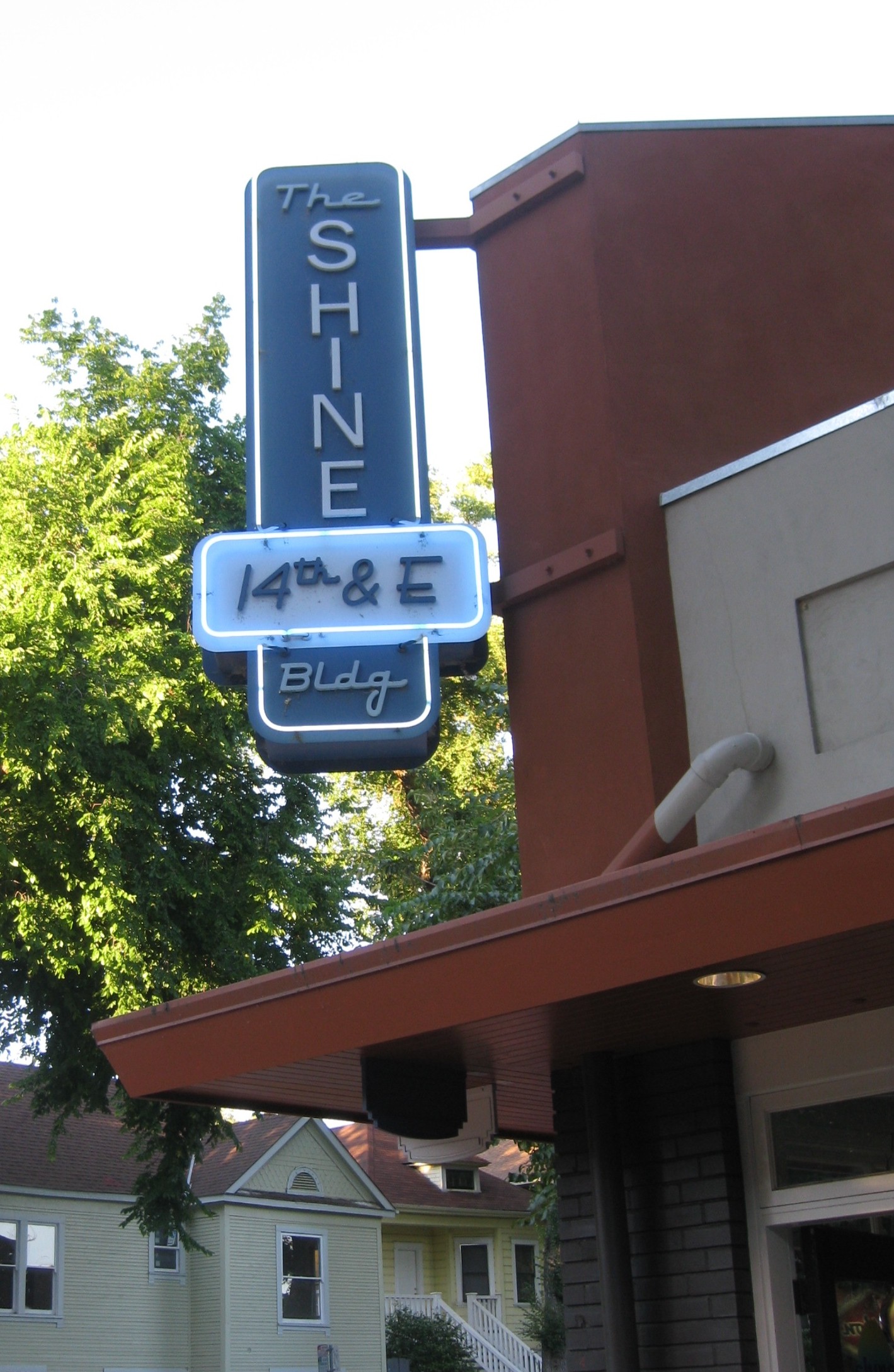 The mural invites us to get up close and find some of the many mini-images that are integrated into the larger whole:
A face profile, cassette tape, and coffee mug.
Single die, envelope, and boat.
Coffee bean and conga drum.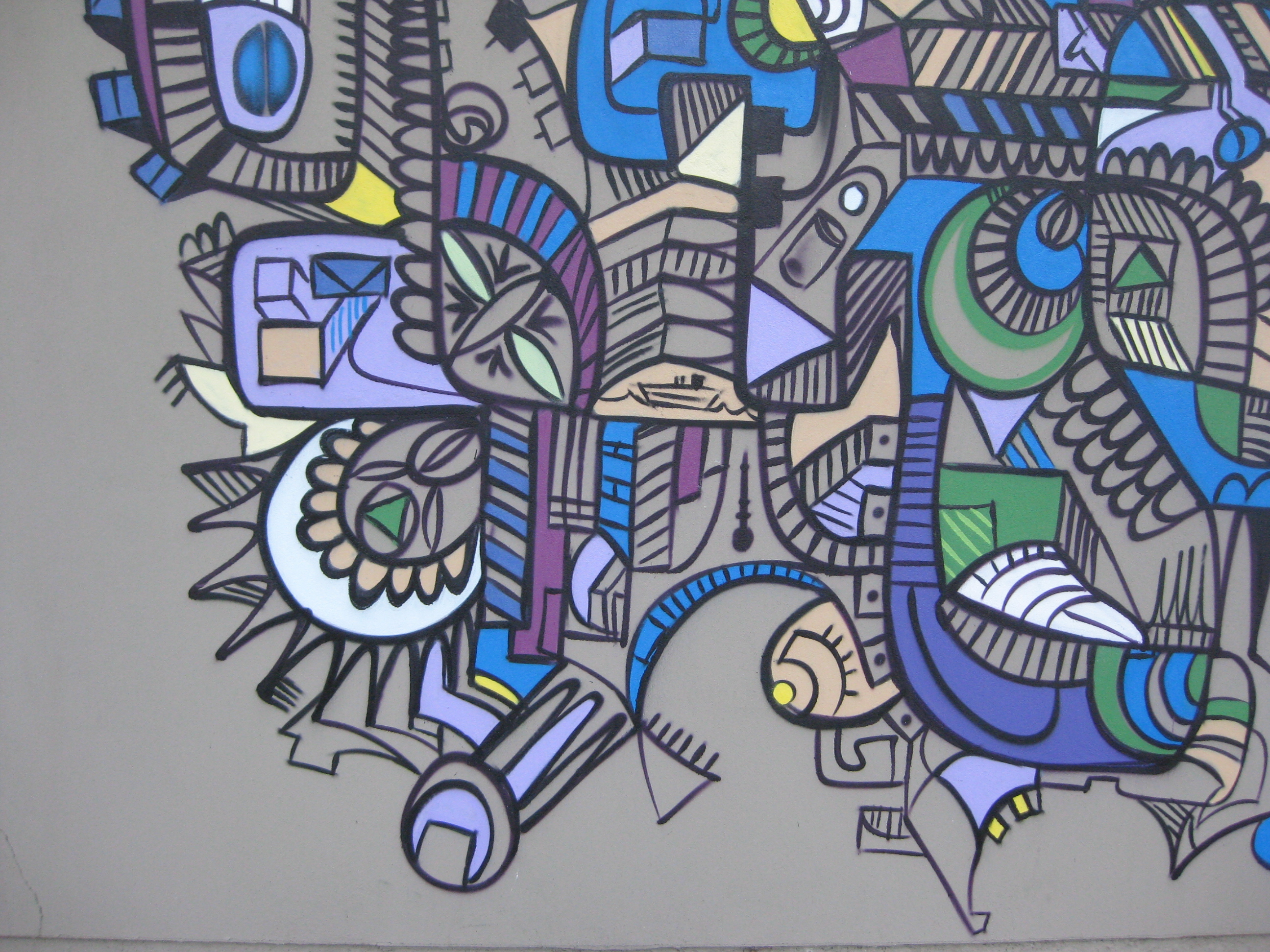 Burner's mural work can be found throughout downtown and has been featured on SacPedArt several times in the last year: Dimple Records, American Market, Midtown Mosaic, and (for a short while anyway) Sugar Plum Vegan Cafe.
He is part of a group called, Trust Your Struggle, which "is a collective of visual artists, educators, and cultural workers dedicated to social justice and community activism through the medium of art."
Shine cafe opened in August 2010 in the recently re-developed Shine Building in Mansion Flats neighborhood (2). Other businesses in the building include Penleigh, a child-development center and preschool, and Yoga Seed Collective, a non-profit yoga studio (3). Shine cafe serves local food, fair-trade coffee, local art, and live music in a comfortable, living-room like atmosphere.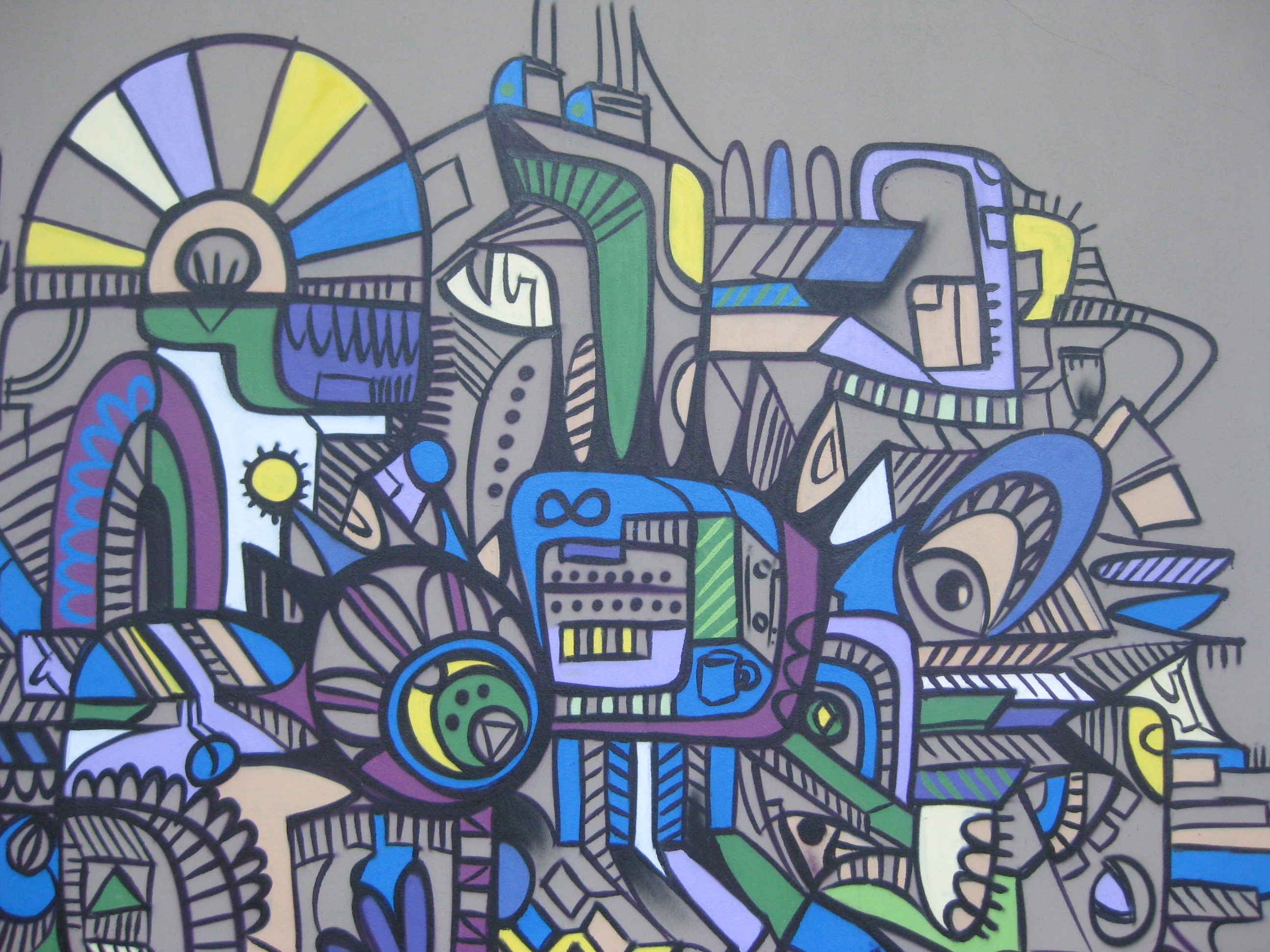 Burner completed Ancient Futurism in a couple of hours (4). Submerge Magazine quotes the artist talking about his painting process:
For me, this is meditation. It's my tai chi. It's a metaphor for life. Do the best you can with whatever you do. Don't reflect on the past too much or worry about the future, but be present in this moment that is continually happening, and own that shit.(5)

Title: Ancient Futurism
Artist: Shaun Burner
Date: 2010
Media: Paint
Location: 1400 E Street


View Pedestrian Art, Sacramento in a larger map
(1) http://submergemag.com/featured/bicycle-mural-tour-2012/6135/
(2) http://www.sacramentopress.com/headline/26494/Shine_Building_to_brighten_up_downtown
(3) http://www.sacramentopress.com/headline/38344/Yoga_collective_takes_root
(4) (http://submergemag.com/featured/bicycle-mural-tour-2012/6135/)
(5) (http://submergemag.com/featured/bicycle-mural-tour-2012/6135/)