"Things that crawl, bite, squirm, slither and cause serious harm; those are the things I dream about. Snakes, lizards, carnivorous mammals, birds, and insects with large mandibles are the most amazing organisms in my surreal world." (Artist's statement: The origin of my pathology)
And so we enter the surreal world of artist John Stuart Berger, local artist who "renders mutated organisms for your enjoyment!" Berger worked collaboratively with Dolan Forcier to create this expanse of mural spans a 200′ wall of the building that houses Old Soul coffee house and the Midtown Business Association.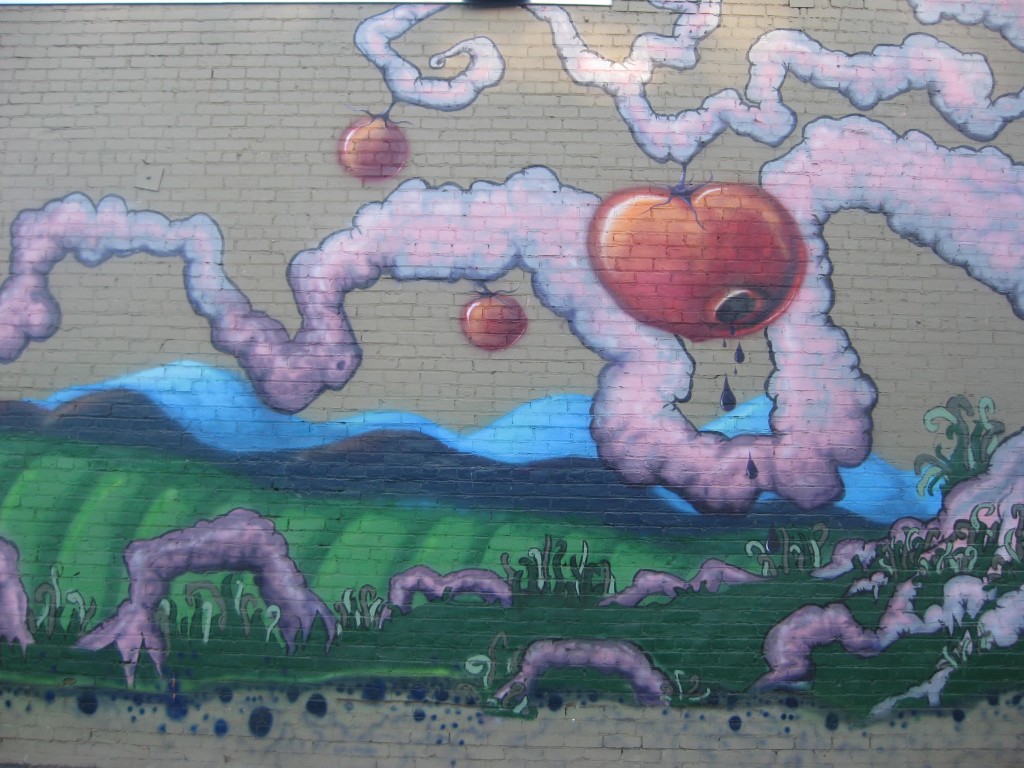 The Art:
The sun is my favorite image in the mural. The quails emitting bright energy bubbles are kind of fun too. Russ Andris has a nice panoramic of the mural as well as some in progress images during the 10 days the mural was being painted. In this video interview, Berger talks some about the process and his meanings of the mural. He says; "I think we are kind of taking one of those bucolic nature scenes and turning it on itself."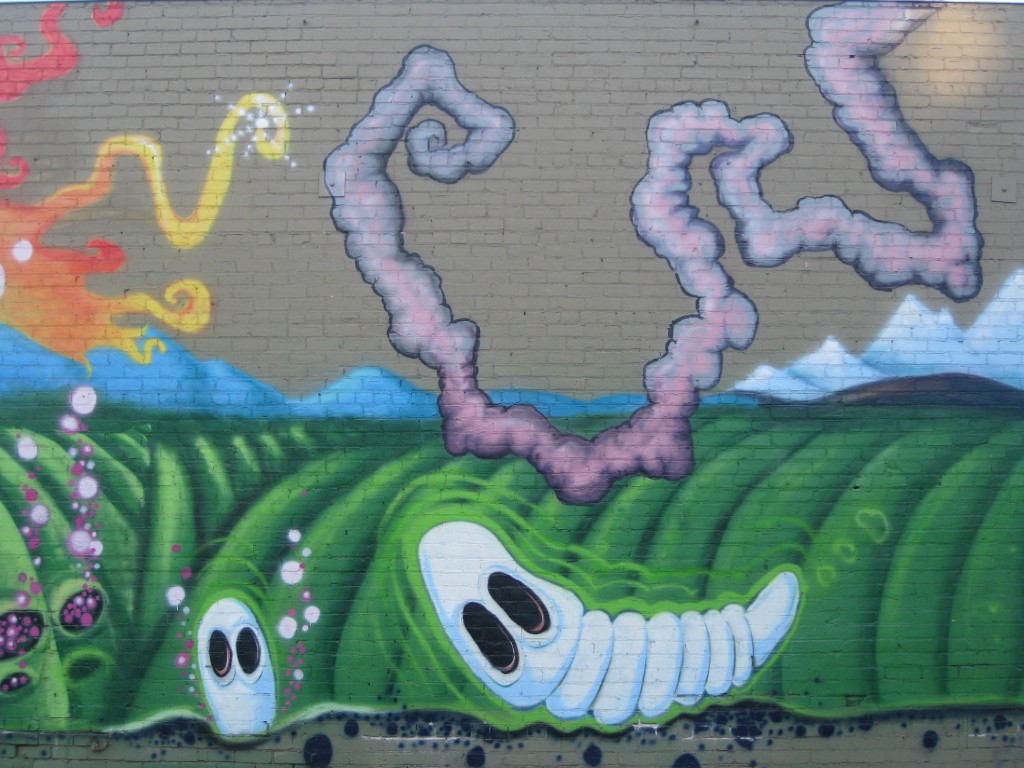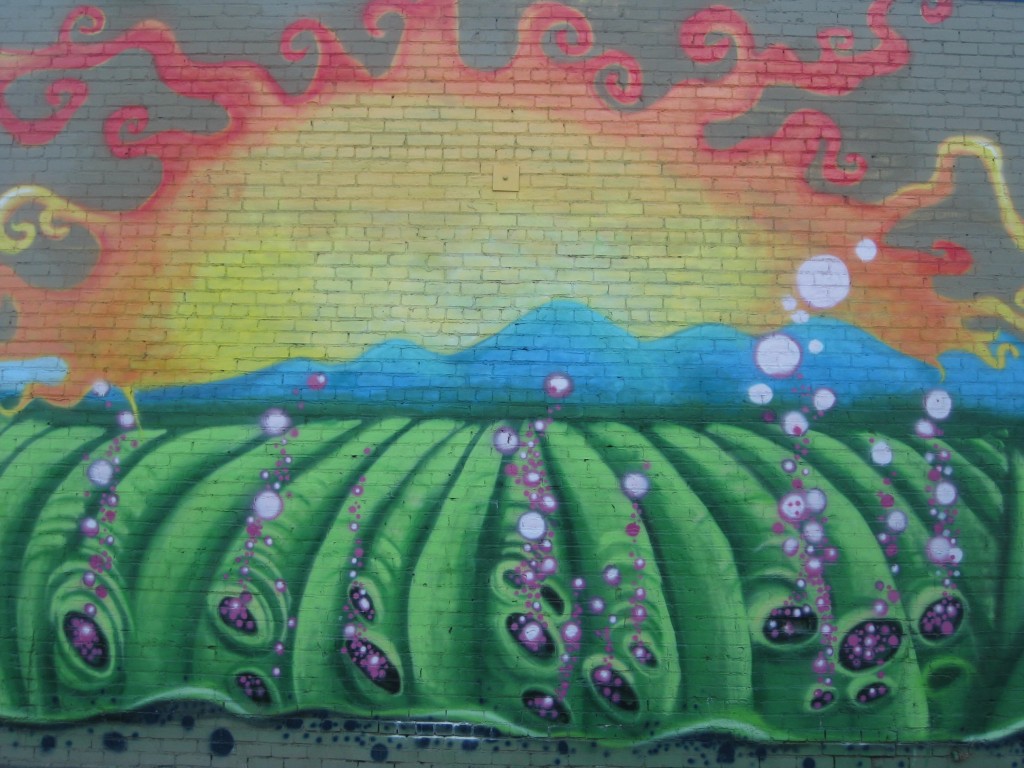 The Artist:
Berger's day job is at the Short Center North where he facilitates art activities for people with disabilities (1). He has been drawing since he was a child when he began learning how to draw from field guides. Out of this and his zoology/science background emerged his style of crazy, rabid animals (2).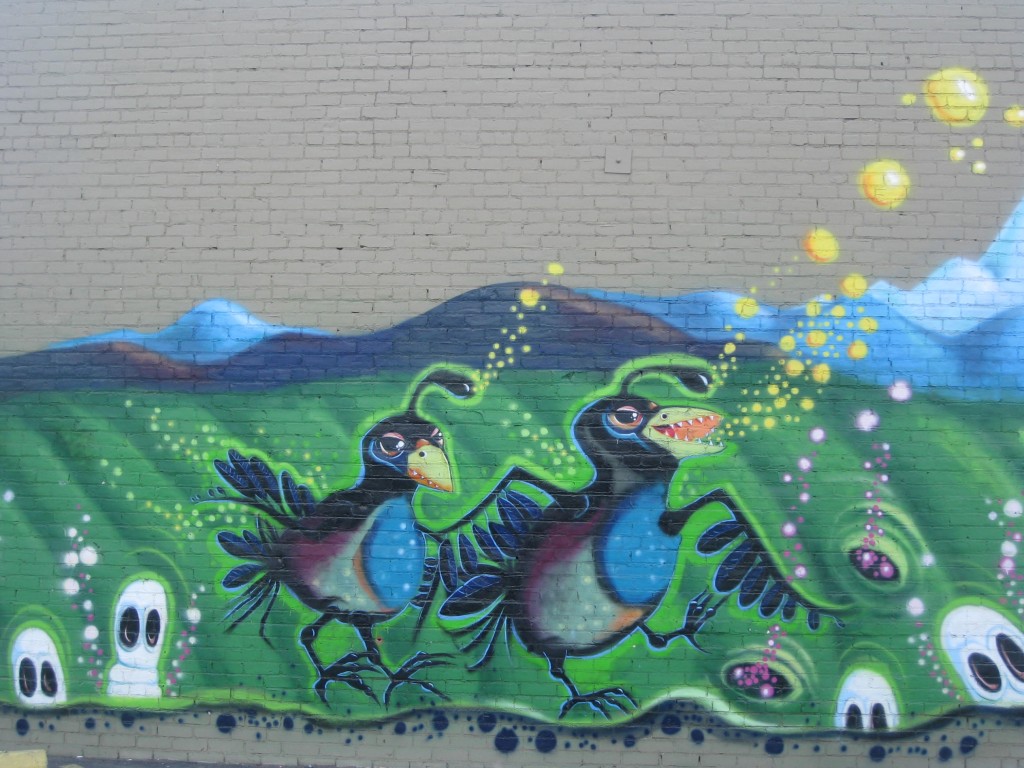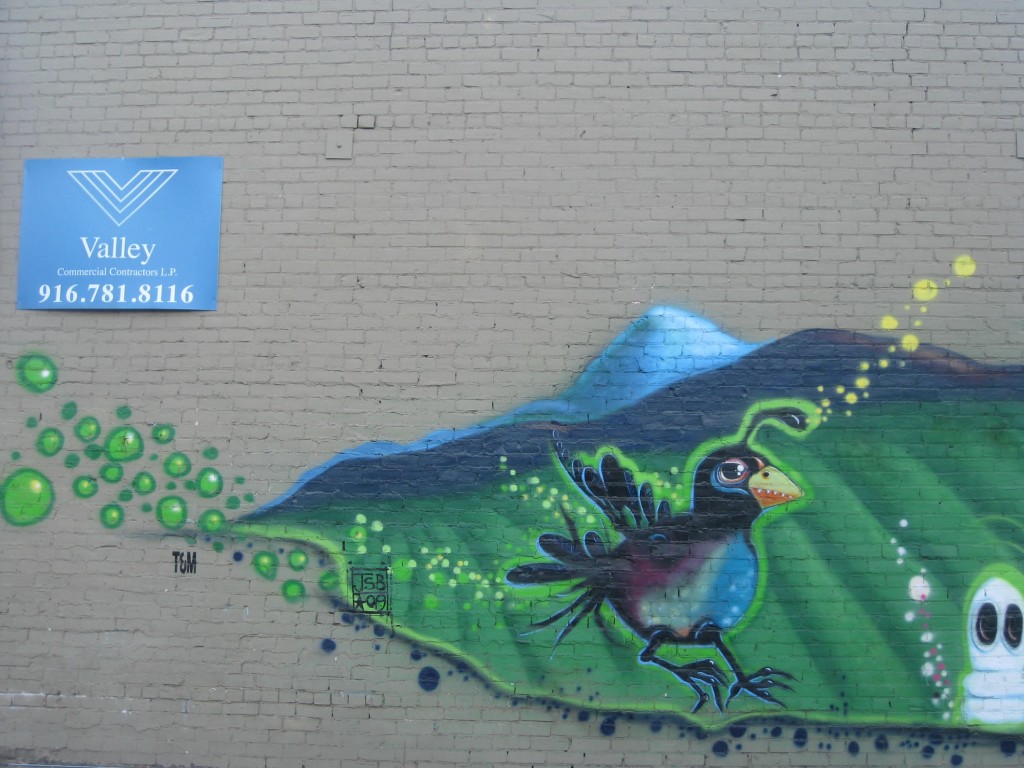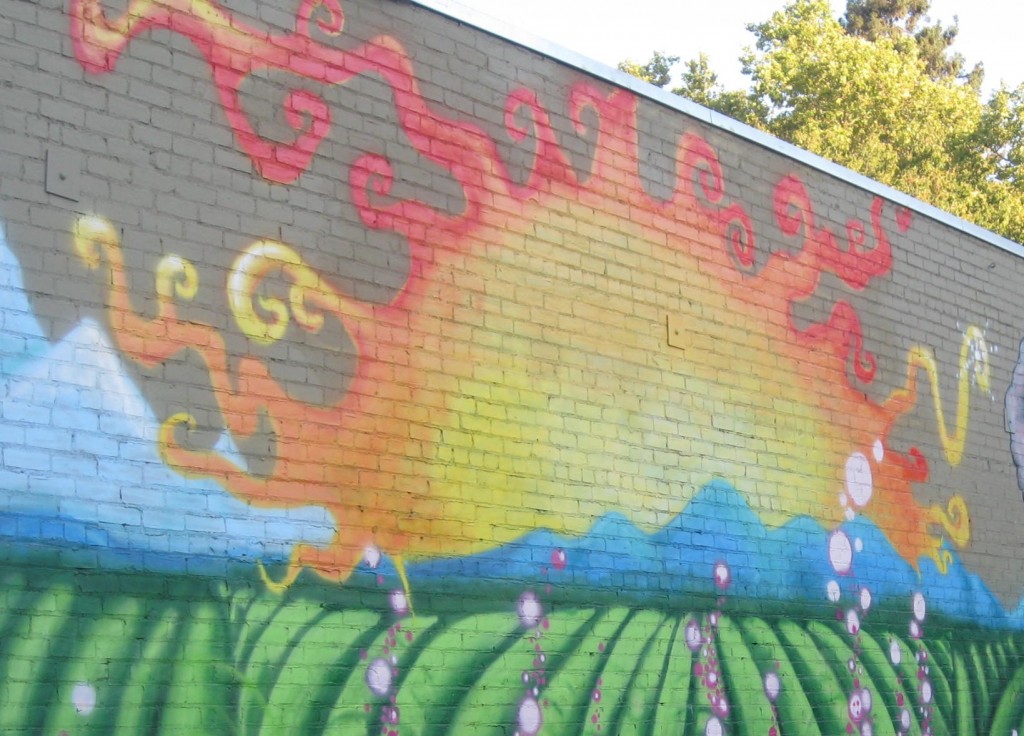 Operation Groucho:
Art can be fun and irreverent, like this mural and like Operation Groucho, which Berger was also a part of with the Badmouth crew here in Sacramento in 2006. Large Groucho glasses were custom-made to fit the disembodied head sculpture at 65th & Folsom.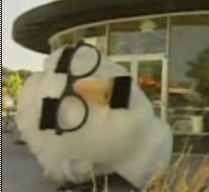 This video shows the entire operation with glasses finally resting on the sculpture called "Matter Contemplating Spirit" by Stephen Kaltenbach. A News & Review article quotes Kaltenbach's approval for Operation Groucho: "I'm sorry I missed it…. I thought it showed quite a bit of respect to the piece. Art is supposed to interact with people in different ways. Groucho is one of my favorites, too."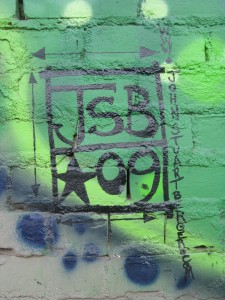 Title: Furlow Furrows
Artist: John Stuart Berger with Dolan Forcier
Date: 2009
Media: Paint
Location: Parking Lot @ 1716 L St


View Pedestrian Art, Sacramento in a larger map
(1) http://www.youtube.com/watch?v=YBGvnOr4fOI
(2) http://www.youtube.com/watch?v=YBGvnOr4fOI