Letting go. Holding on. Waking up. Local artist, Shaun Burner, recently created this mural of metaphysical themes on the side of the Royal Market at 17th & T (1). Burner told Submerge that the open hand symbolizes letting go and the clutching fist with the oozing substance symbolizes holding on (2).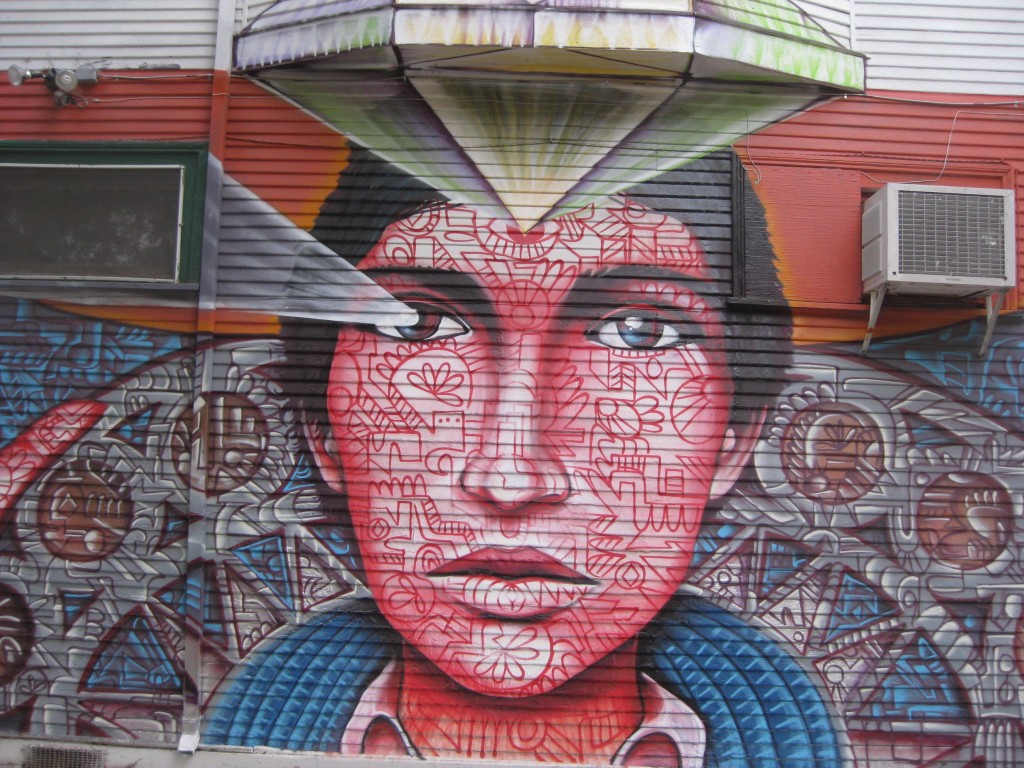 The Artist:
Burner's work can be found numerous places around town including: Ancient Futurism mural, American Market mural, and Dimple Records mural.
He is involved in the artist's collective, Trust Your Struggle (TYS), which is "dedicated to social justice and community activism through the medium of art" (3). Burner created an awesome mural in Guadalajara with TYS that incorporates the architecture of the building, including the window spaces.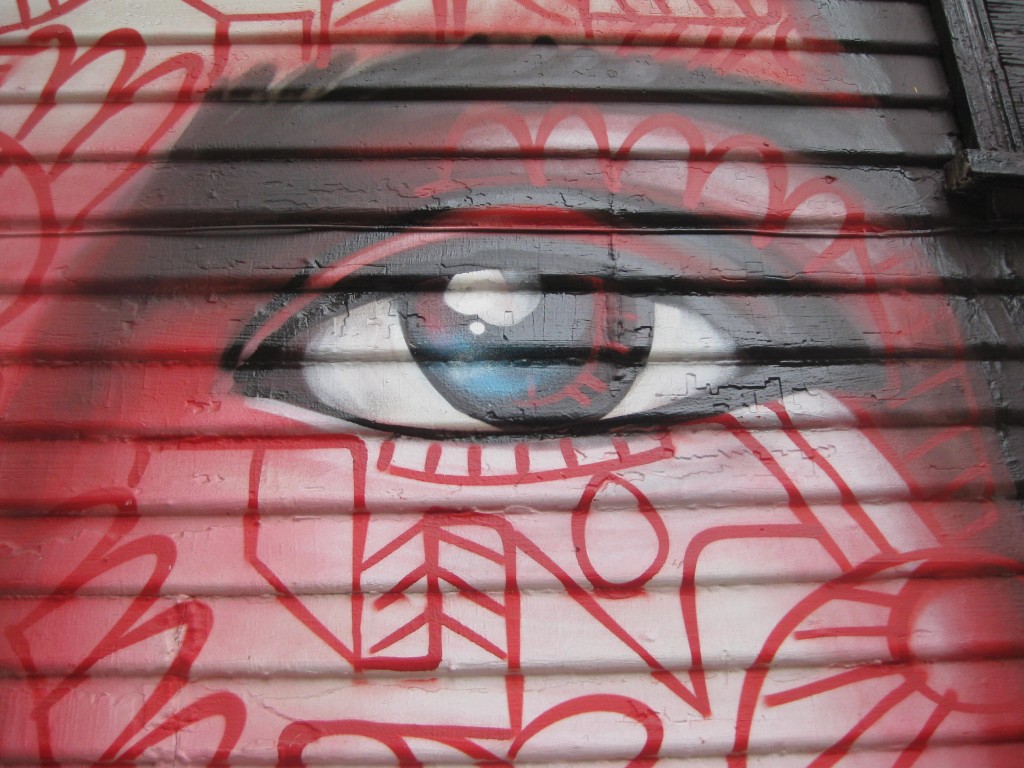 Time To Wake Up seems like another part of Burner's invitation to all of us for living life in creative flow:
Do the best you can with whatever you do. Don't reflect on the past too much or worry about the future, but be present in this moment that is continually happening, and own that shit (4).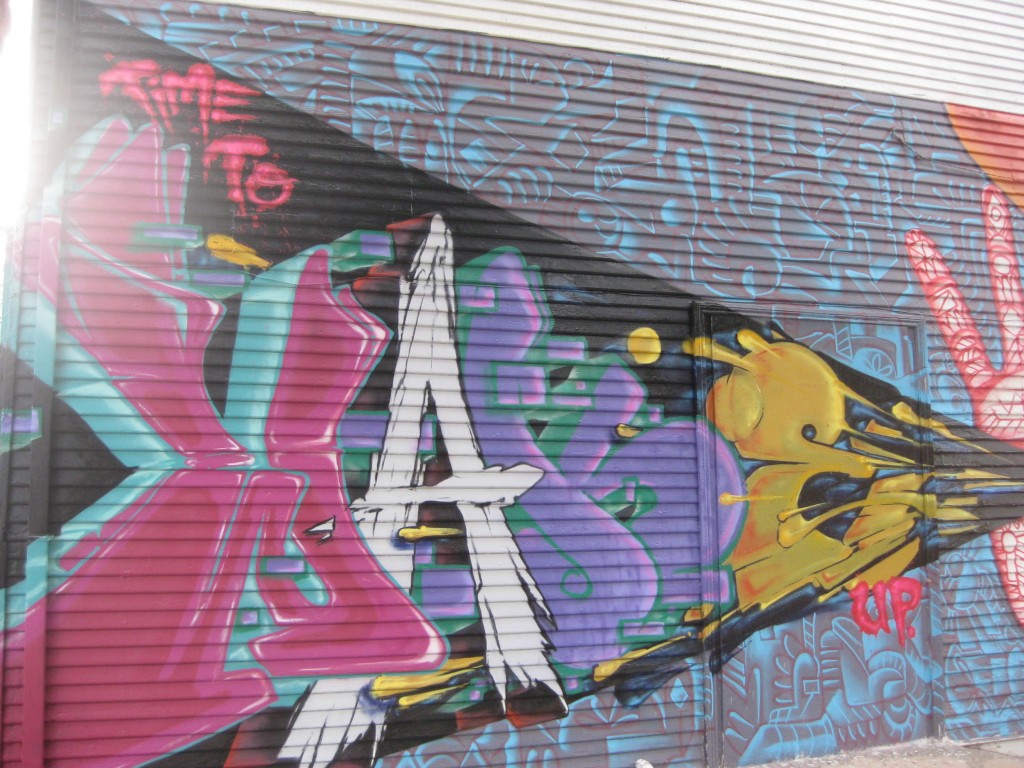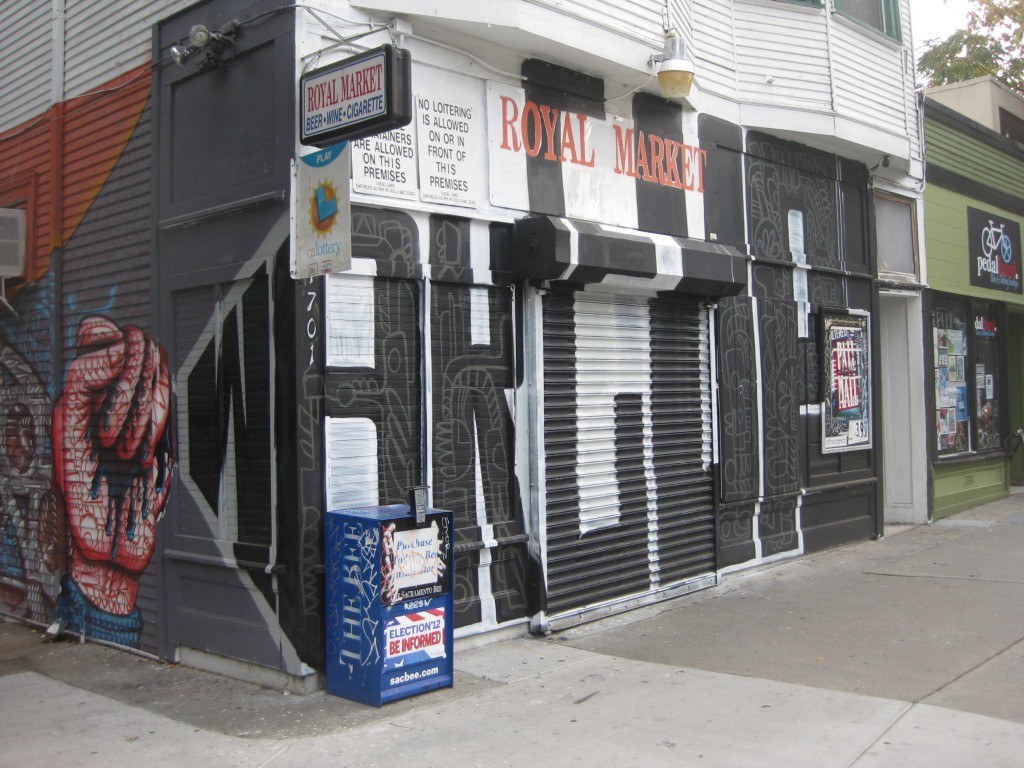 And PS…. with this mini-mural of Pat Morita around the corner (also possibly by Burner, 5), does anyone else see the resemblance to the Karate Kid in the main mural?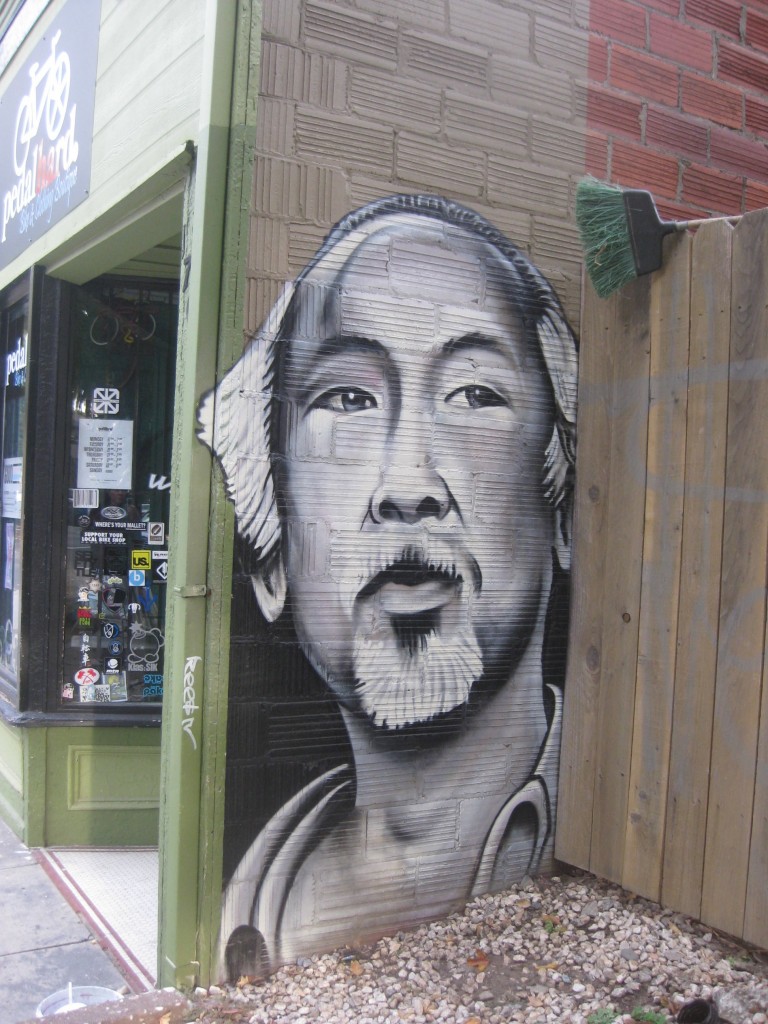 Title: Time To Wake Up
Artist: Shaun Burner
Date: 2012
Media: paint
Location: 17th & T

View Pedestrian Art, Sacramento in a larger map
(1) http://submergemag.com/featured/bicycle-mural-tour-2012/6135/
(2) http://submergemag.com/featured/bicycle-mural-tour-2012/6135/
(3) http://trustyourstrugglecollective.tumblr.com/
(4) http://submergemag.com/featured/bicycle-mural-tour-2012/6135/
(5) http://www.pbase.com/southyuba/image/144740963