Sacramento is full of clever bike racks, so today's arttake is a follow-up to my first two posts on arty bike racks from Feb 2011 and July 2011. The red rack pictured above is the very bike-like bike rack that sits in front of INK Eats & Drinks at 27th & N.
The ice cream cone and sundae shaped sculpted bike racks at Vic's Ice Cream were well used on this sunny day.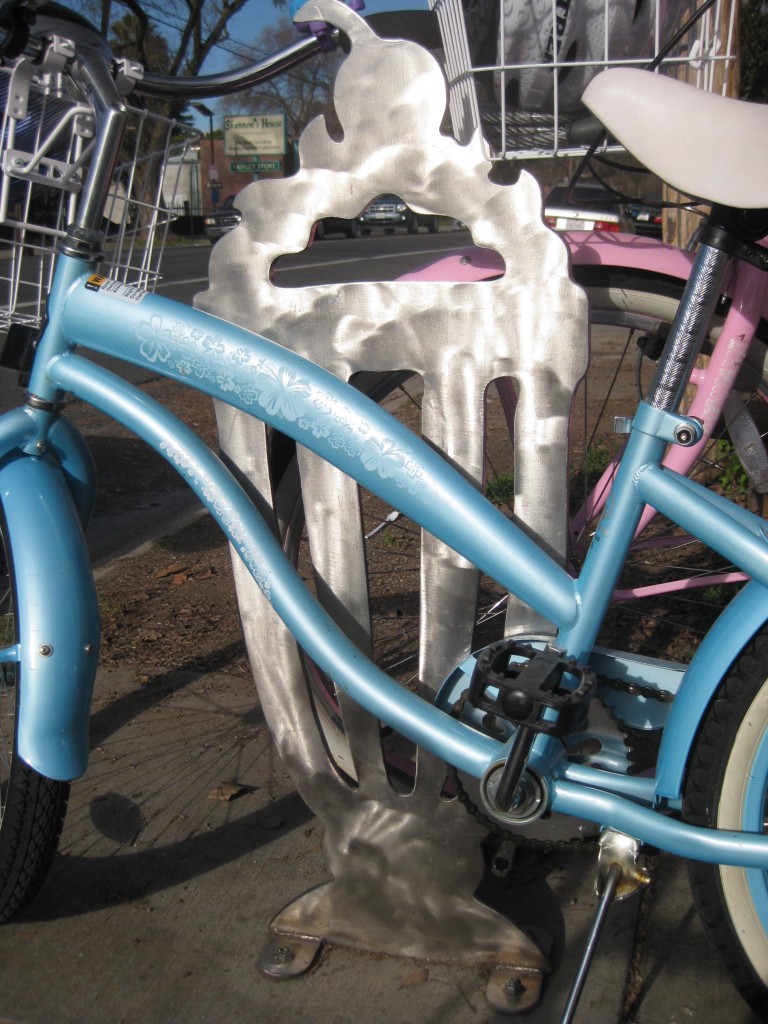 Local artist, Gina Rossi, sculpted this sun inspired bike rack for R U Tan on K between 23rd & 24th.
This rack in front of Paragary's at 27th & N is called, The Martini Glass, and is also by Rossi. This is part of a series of racks she will be creating for installation throughout midtown. Many unexpected and fun details on this one.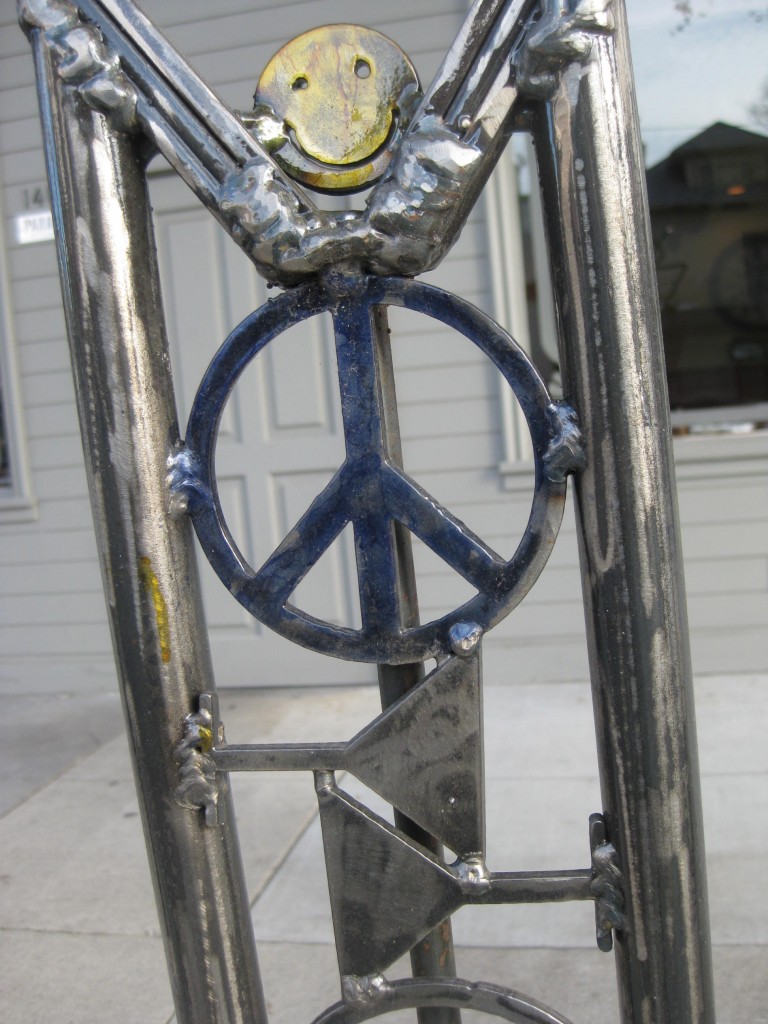 This industrial rack on 23rd Street between I & J looks like a sister to another rack at 25 & I that I posted on last July.