A pair of legs. Warrior's legs, I'm sure. Maybe Roman by the look of the sandals. Brazen. This is a piece by Stephen Kaltenbach that stands near the entrance of the CSUS Alumni Center.
"Only a playful ease with unease can yield pleasure and possibly reveal the complexity of an artist whose work is elusive on principle" ~ Elaine O'Brien (1).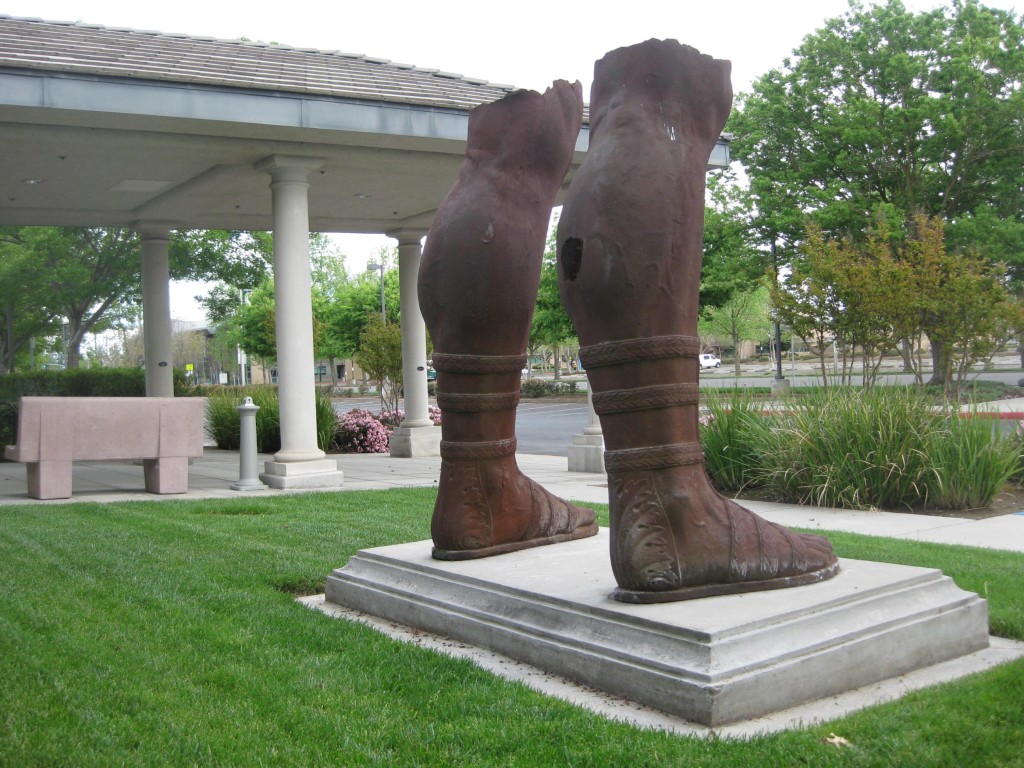 The Art:
This piece was created with faux cast iron and stands 5'6″ tall. It is "part of a series that utilizes the destruction and repair and reconstruction of Kaltenbach's favorite sculpture from the history of art as metaphor for the temporal aspect of both civilization and human experience" (2).
The Artist:
Sacramento is home to several of Kaltenbach's works including, Time to Cast Away Stones, Matter Contemplates Spirit, and Peace. Kaltenbach graduated from UCD, lived in New York where he was part of the avant-garde scene there in the late 1960s, and then moved to Sacramento to teach art at CSUS from 1970-2005 (1).
Going against the grain of the art scene of keeping artistic ideas to one's self, Kaltenbach intentionally sought to keep his creativity open and looked for opportunities to share artistic possibility with others (3). He called this spreading of influence Casual Art, and Teach Art was one element of the Casual Art principle that his role at CSUS gave him a platform to embody (4).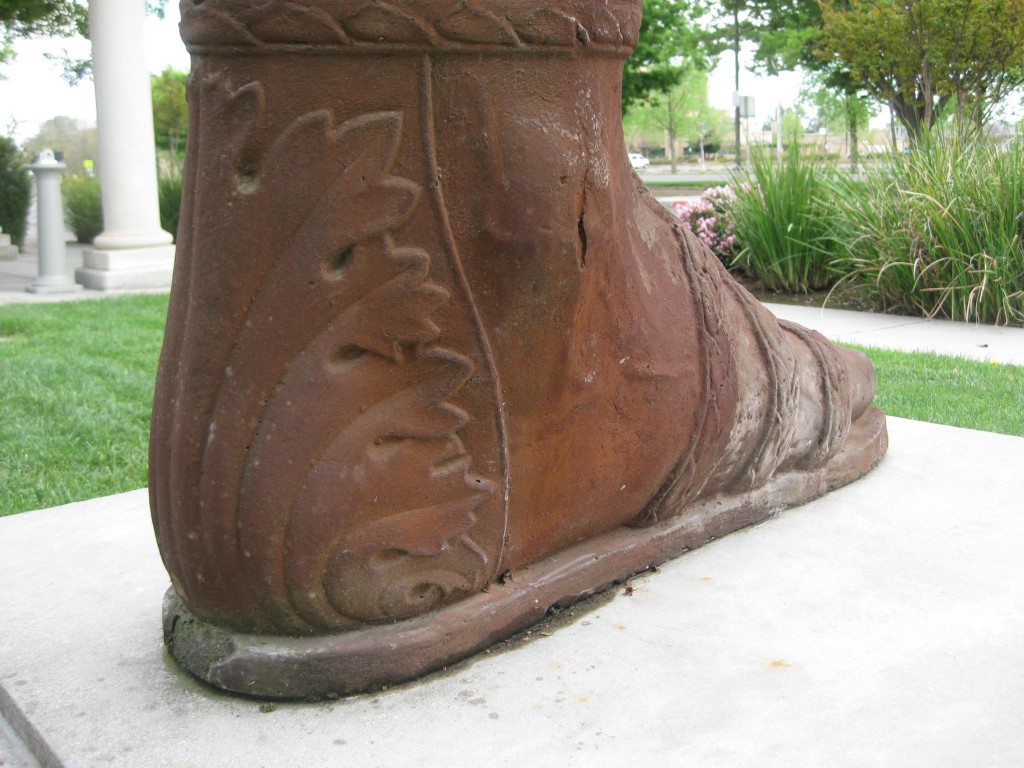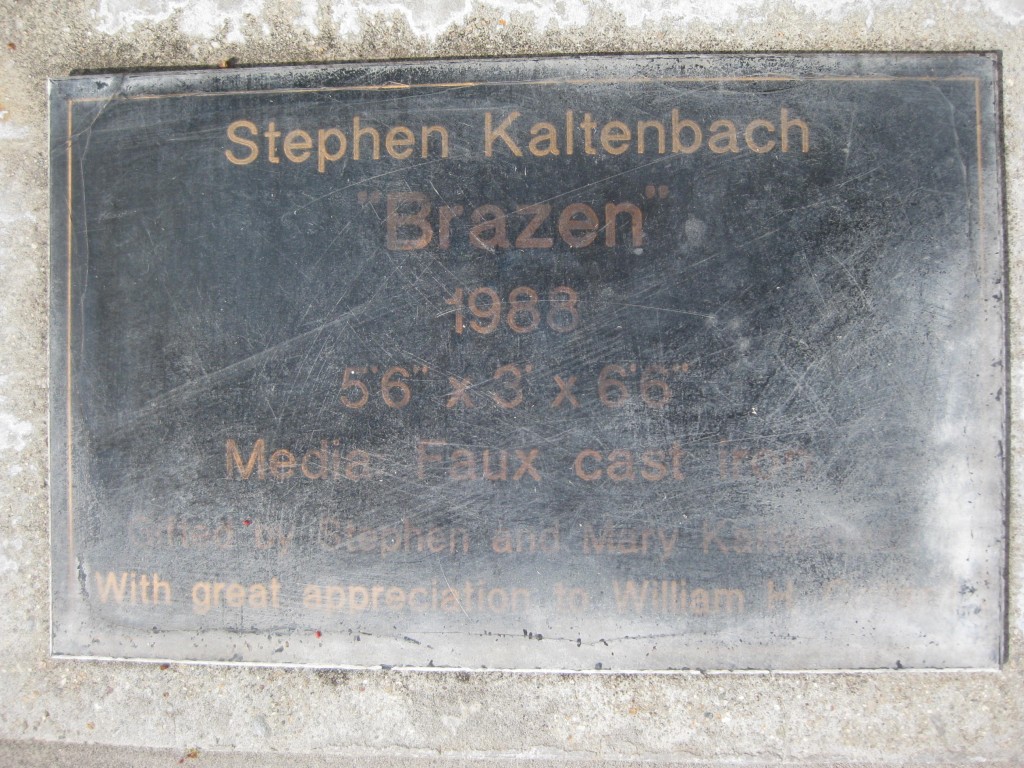 Title: Brazen
Artist: Stephen J. Kaltenbach (www.stephenkaltenbach.com)
Date: 1988
Media: Faux cast iron
Location: CSUS Alumni Center


View Pedestrian Art, Sacramento in a larger map
(1) http://www.midtownmonthly.net/art/bad-ideas/)
(2) http://godesigngo.com/es/art-meets-design/design-loves-art-at-the-pacific-design-center-presents-lita-albuquerque-and-stephen-kaltenbach-opening-march-25-5-8pm