Part 4 is the final post in the Midtown Mosaic series and focuses on several more sections of this expansive mural which includes the work of more than 60 artists. The project was conceived and coordinated by Sacramento's Midtown Alley Project (MAP).
If you missed them, be sure to start with part 1, part 2, and part 3 of the Midtown Mosaic series.
Click on any photo to see a larger image.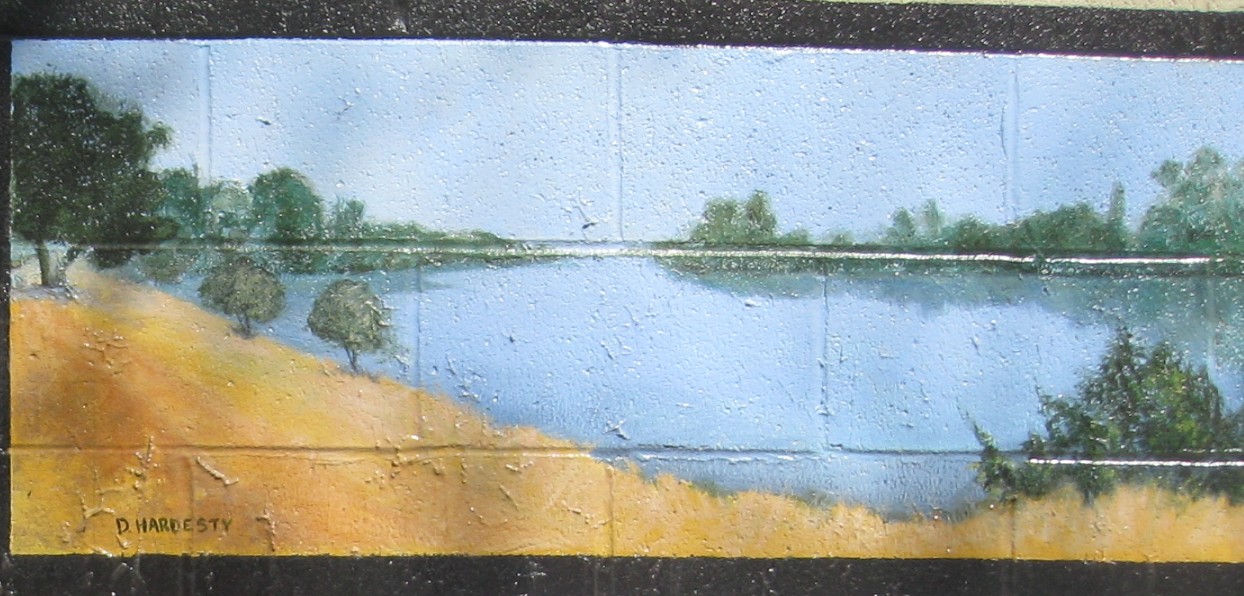 A delta landscape created by Debra Hardesty.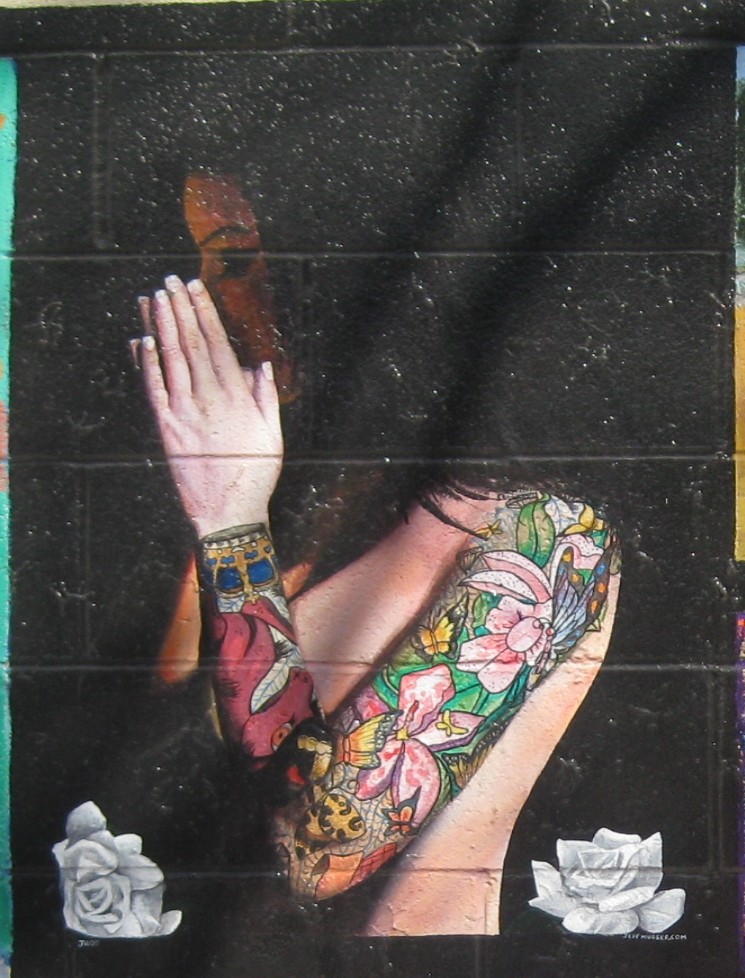 One of my favorite pieces in the mural. This one is by Jeff Musser, who has another, similar piece in part 1 of this mural series. In this video by Russ Andris, Musser tells the story of the woman in this image, Jessica, and discusses the symbolism of the white roses. (www.jeffmusser.com)
A fun piece by Michelle Mackenzie. (www.mmackenziegallery.com)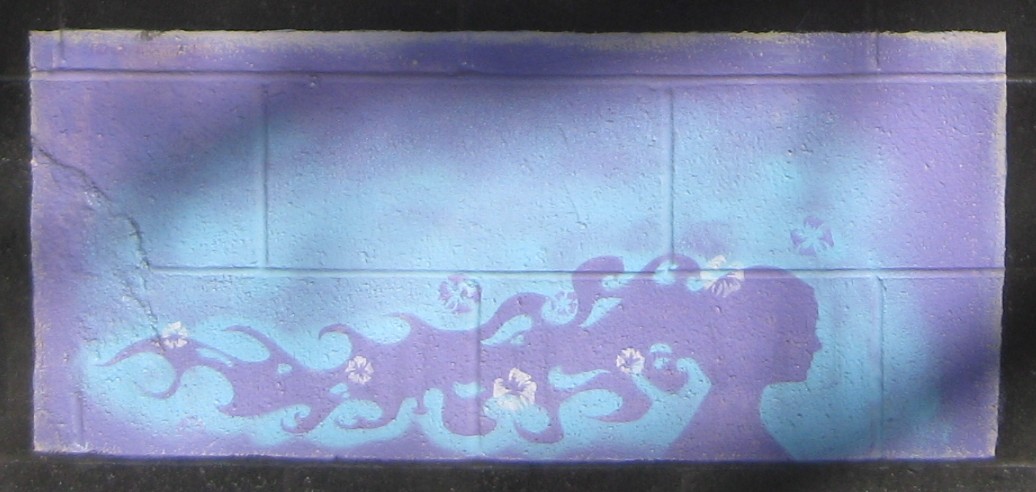 One of two pieces on the mural by Jared Konopitski. (www.flickr.com/photos/jnoriko/4258004539/)

A second tall tree image was created by Brenda Boles, and another of Brenda's signature tall trees appears on the part 2 post of the mural. (www.brendabolesart.com)
Looks like a little tree frog – this one is by Barry Smith who is primarily a gallery owner but jumped in as an artist for fun.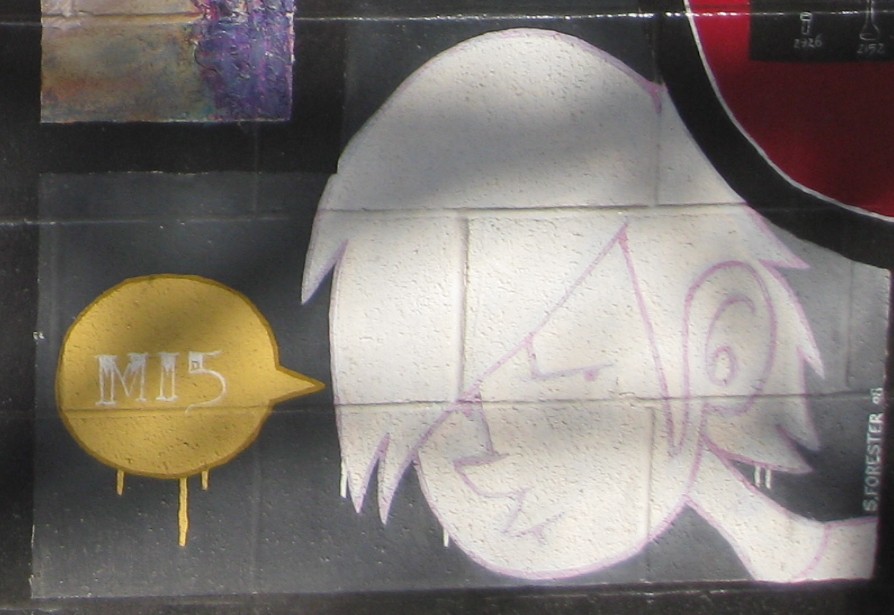 Cartoon piece by Seth Forester.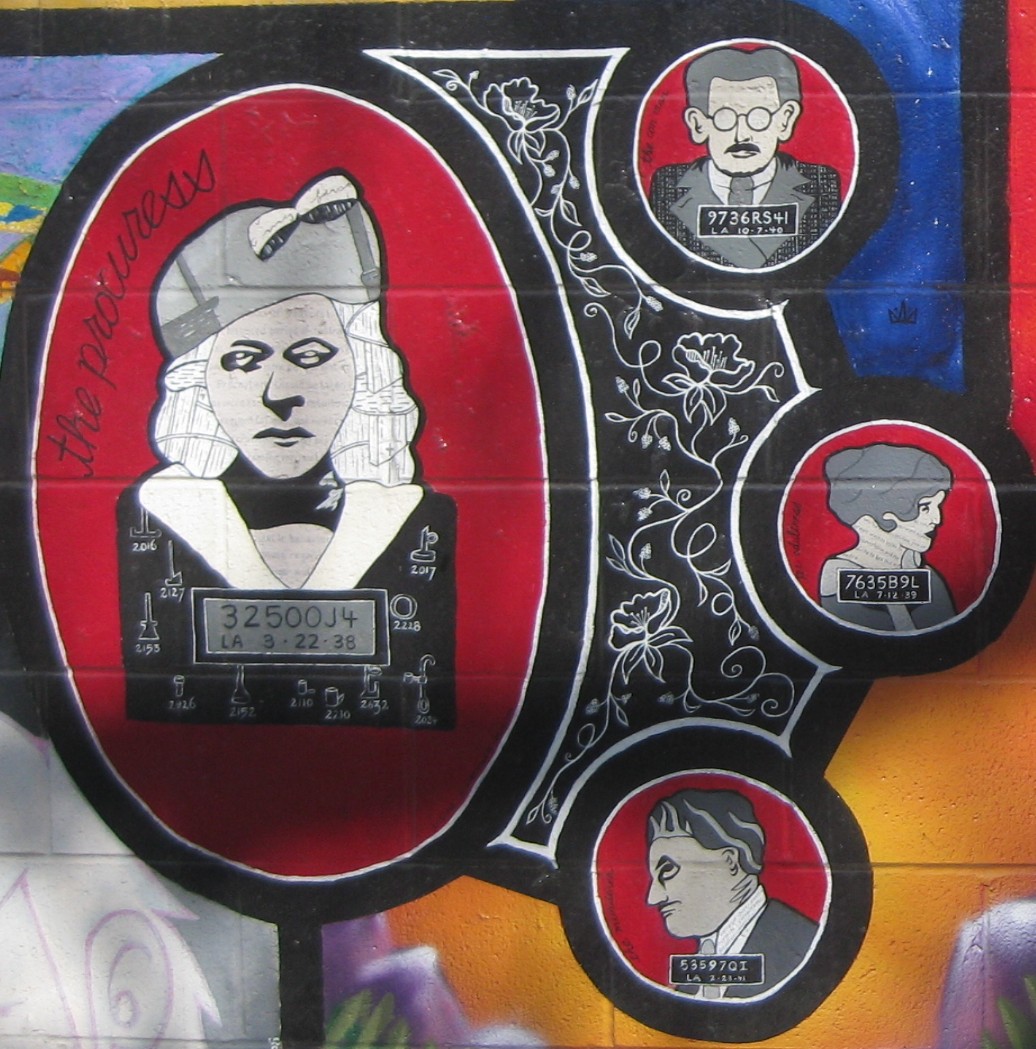 An unusual piece in the mural by Kristina McClanahan, one of the founders of Midtown Alley Project, and the "Goddess of the geometric design" of the Midtown Mosaic mural. This piece is part of her "Mug Shot Series".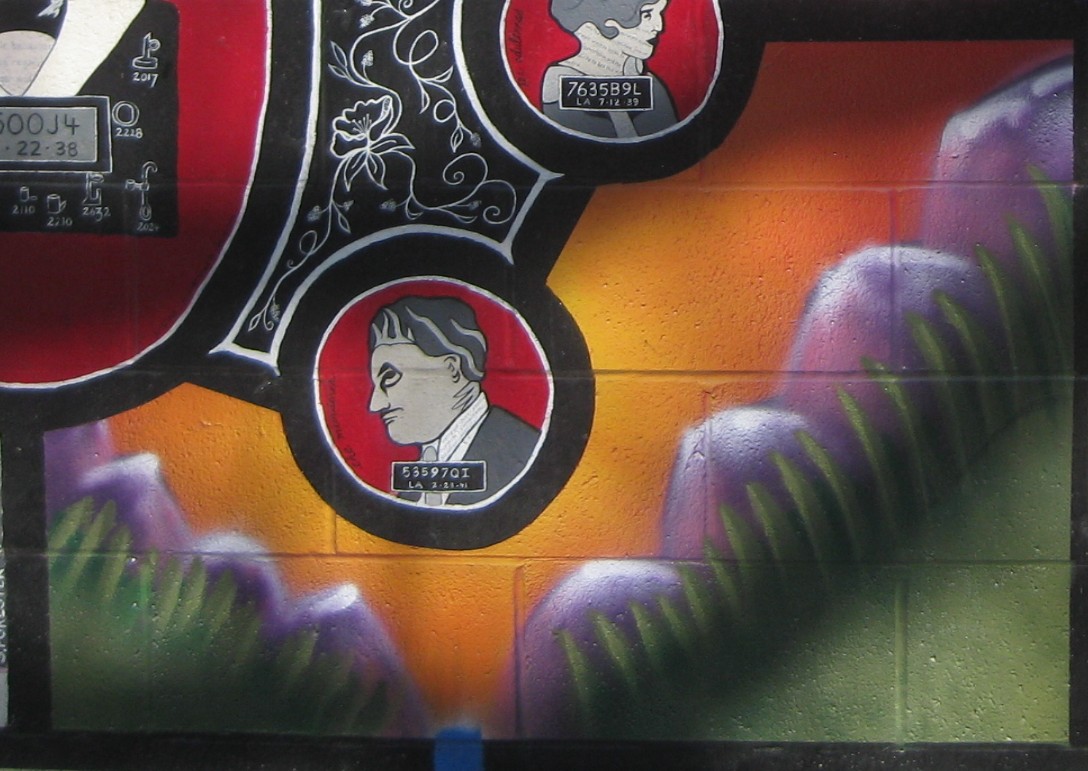 According to Russ Adris' page, this piece looks like it was created by an artist named, Cartman.
These next 4 images were all created by by Gustavo Reynoso who runs Galeria Reynoso in downtown Sacramento. (gustavoreynoso.com)
Be sure to checkout Russ Andris' cool panoramic photo of the entire mural. Andris also posted a 5 minute video panorama of the mural where he makes use of different zoom levels in order to show detailed views of many pieces as well as the larger mosaic view. If you have a Facebook account, visit MAP's photo album to see photos of the mural's progression from blank canvas to mosaic. MAP's October 2008 blog post also contains some photos of the mural's progression.
MAP honors Clare Bailey as the Guardian Angel of this mural for her efforts with coordination, support, and painting. Bailey is a galley artist and, Sacramento columnist, Bill Shallit, quotes Bailey's dream of midtown public art where she "envisions a day when visitors can walk through midtown with headphones — like those available at museums — listening to art commentary on various midtown sites." (1).
According to a recent Sacramento Press article, Claire's dream is coming alive:
By early June, residents will be able to take walking tours of this growing outdoor gallery, thanks to tour maps being printed and posted online as part of the Midtown Alley Project (MAP) (2)
Keep your eye on Midtown Alley Project. The Sacramento Press article lists at least 5 more pieces that have gone in since Midtown Mosaic and more are to come: "Owners of at least three other properties are now talking with the MAP crew about adding public art at their spaces" (3)

Title: Midtown Mosaic
Artist: 60+ different artists coordinated by Midtown Alley Project
Date: 2008/2009
Media: Paint
Location: Alley between K and L on 23rd Street


View Pedestrian Art, Sacramento in a larger map
(1) www.istockanalyst.com/article/viewiStockNews/articleid/3455252
(2) http://www.sacramentopress.com/headline/50580/Public_art_grows_in_Midtown_alleys
(3) http://www.sacramentopress.com/headline/50580/Public_art_grows_in_Midtown_alleys